India - A Mystical, Exotic Land, with a Potpourri of Cultures, Breathtaking Natural Beauty, Architectural Magnificence, and Spiritual Satisfaction
The Indian sub-continent has a rich, glorious history beginning with one of the oldest recorded civilisations on the planet. India today, is a country that is a potpourri of cultures, an intricate, amazing blend of ancient and modern, a mystic, exotic land that promises its visitors an unforgettable experience. With breath-taking natural beauty from the soaring, majestic peaks of the Himalayas, to the raw splendor of its deserts and its glorious, sun-drenched beaches, the avid nature enthusiast is spoilt for choice when visiting this land. For the shopaholics, especially those with a yen for obtaining truly unusual, rare and lovingly crafted pieces, India offers innumerable shopping opportunities as well as secrets to discover. For those on a spiritual pilgrimage, there are few places in the world to compare in terms of the number of places one can visit in a single country, whatever may be one's faith. If losing yourself in a building that has existed for centuries and is an architectural and artistic masterpiece, is your cup of tea, then the possibilities offered by this country are endless. Underlying, complementing and indeed, completing, the visitor's experience of this country is the richly satisfying, varied, incredibly tasty food that tantalise and satisfy taste buds.
Let us be the Catalyst to your experience of this fascinating country.
Mumbai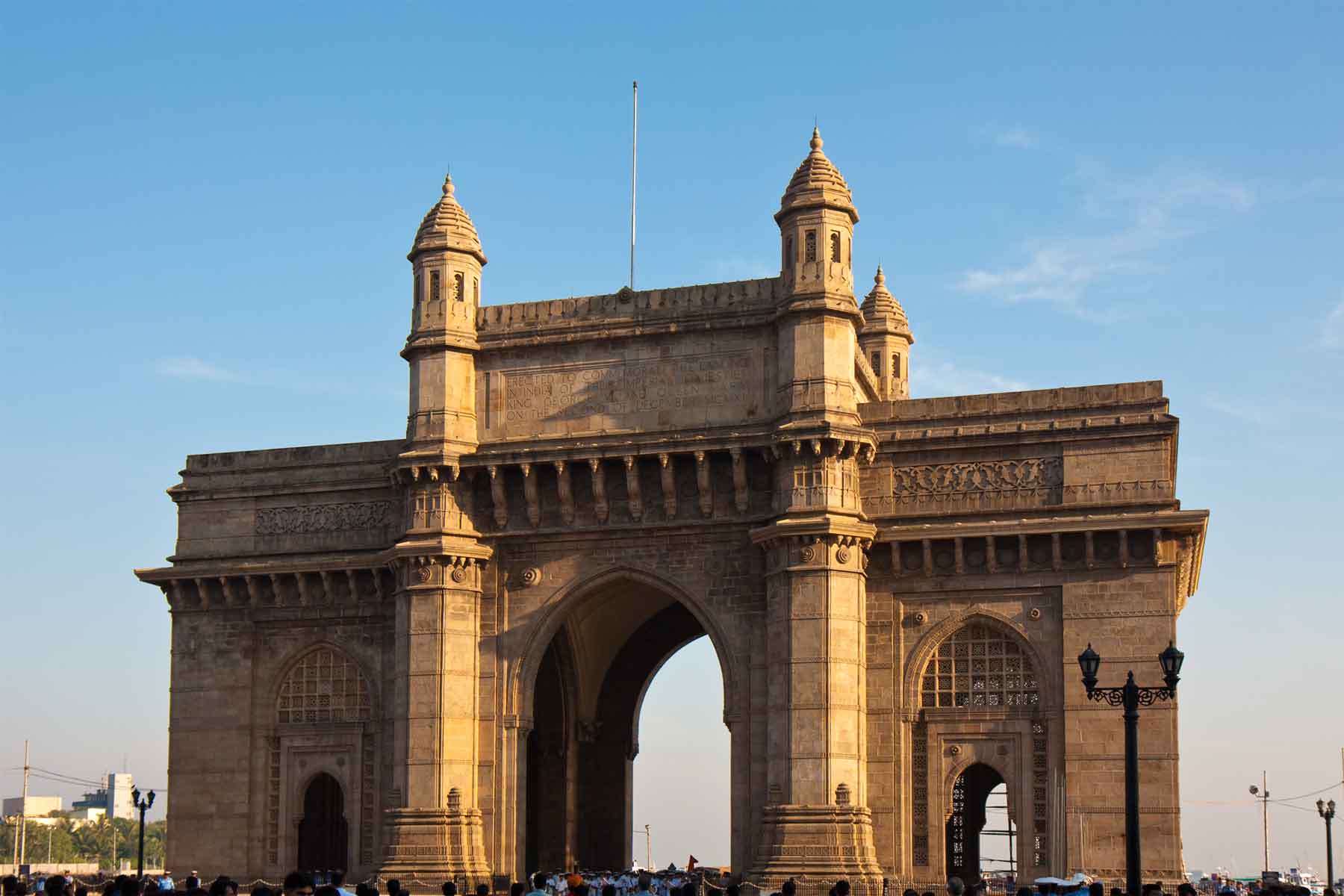 India's commercial capital is a city with firm roots in the pages of history, having served as an important port and as the 'Gateway to India'. Today, this city is a pulsating, vibrant force, being the business capital of the country, the heart of 'Bollywood' and a shoppers' paradise.
Welcoming you to this vibrant city is the beautiful newly-done airport, the Chhatrapati Sivaji International Airport, which is an artistic delight. One of Mumbai's most iconic monuments is the Gateway to India, an imposing gateway arch at its port. The famous Taj Mahal Hotel, very close to the Gateway of India, is a must-see. Visits to the famous Haji Ali Mosque, Siddhivinayak Temple and Mahalaxmi Temple are in order for those on a spiritual or religious quest. For the shopaholics, few places in the world are guaranteed to provide you with as much satisfaction as Mumbai. And for all the foodies, Mumbai promises a incredible array of cuisines, from street food to fine dining, that are guaranteed to satisfy the palate.
Golden Triangle Circuit (Delhi-Agra-Jaipur)
Delhi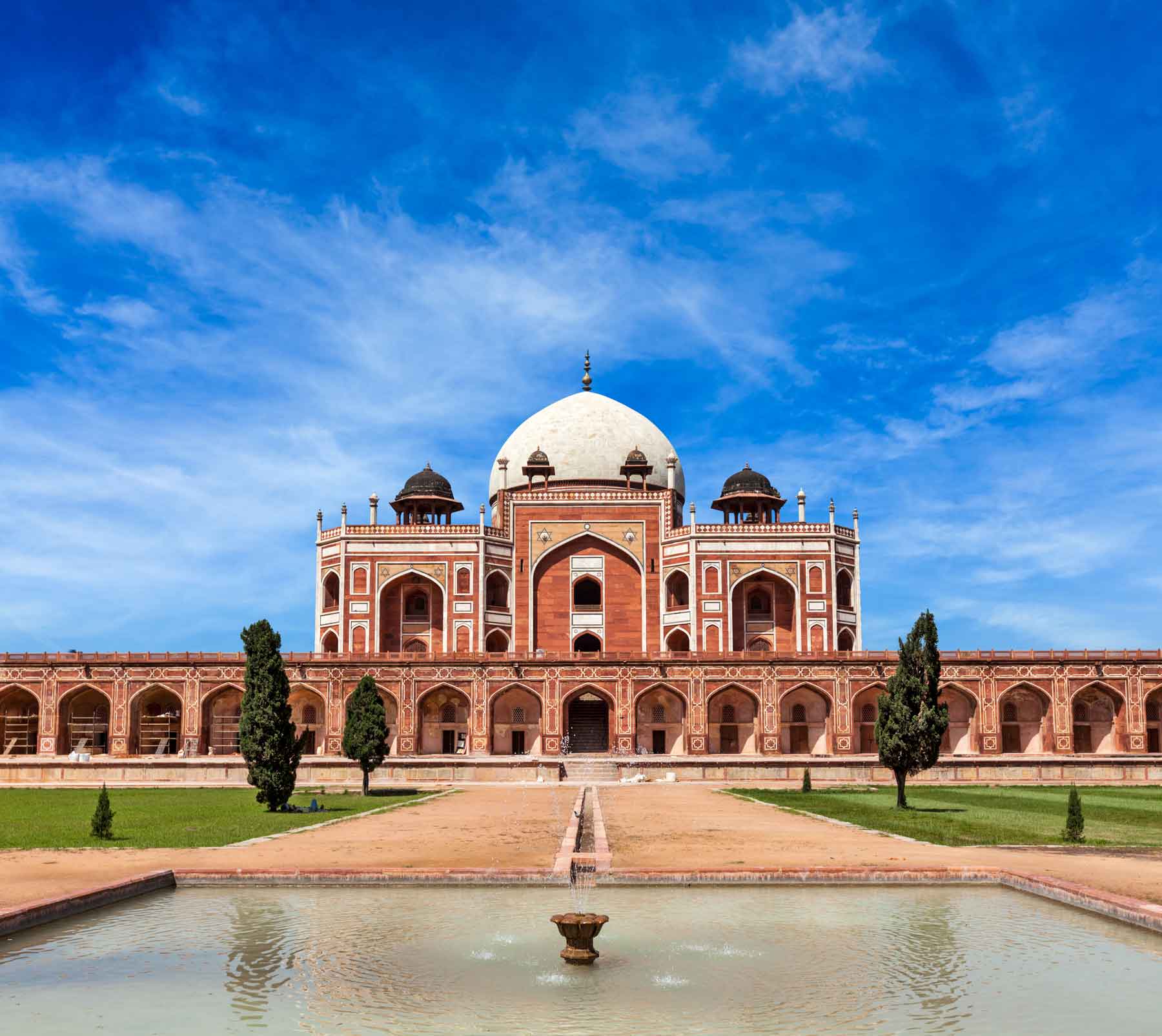 The capital of India, the seat of its Government, and one of the oldest cities in the world. A city that has a rich and varied history, Delhi bears the stamp of the various rulers India has had over the centuries, giving the city its own, inimitable character. An efficient and relatively cheap metro service allows you to easily navigate the different parts of this city. Key historical sites include Humayun's Tomb, Red Fort and the Qutb Minar. The city's landmark religious places of interest include the Jama Masjid, the Akshardham Temple, the Bahai Temple and the Sacred Heart Cathedral. From open-air bazaars to modern shopping malls and exclusive designer boutiques, Delhi provides a shopping extravaganza to its visitors. Offering cuisines from all over the world, Delhi is also guaranteed to delight every foodie's heart.
Agra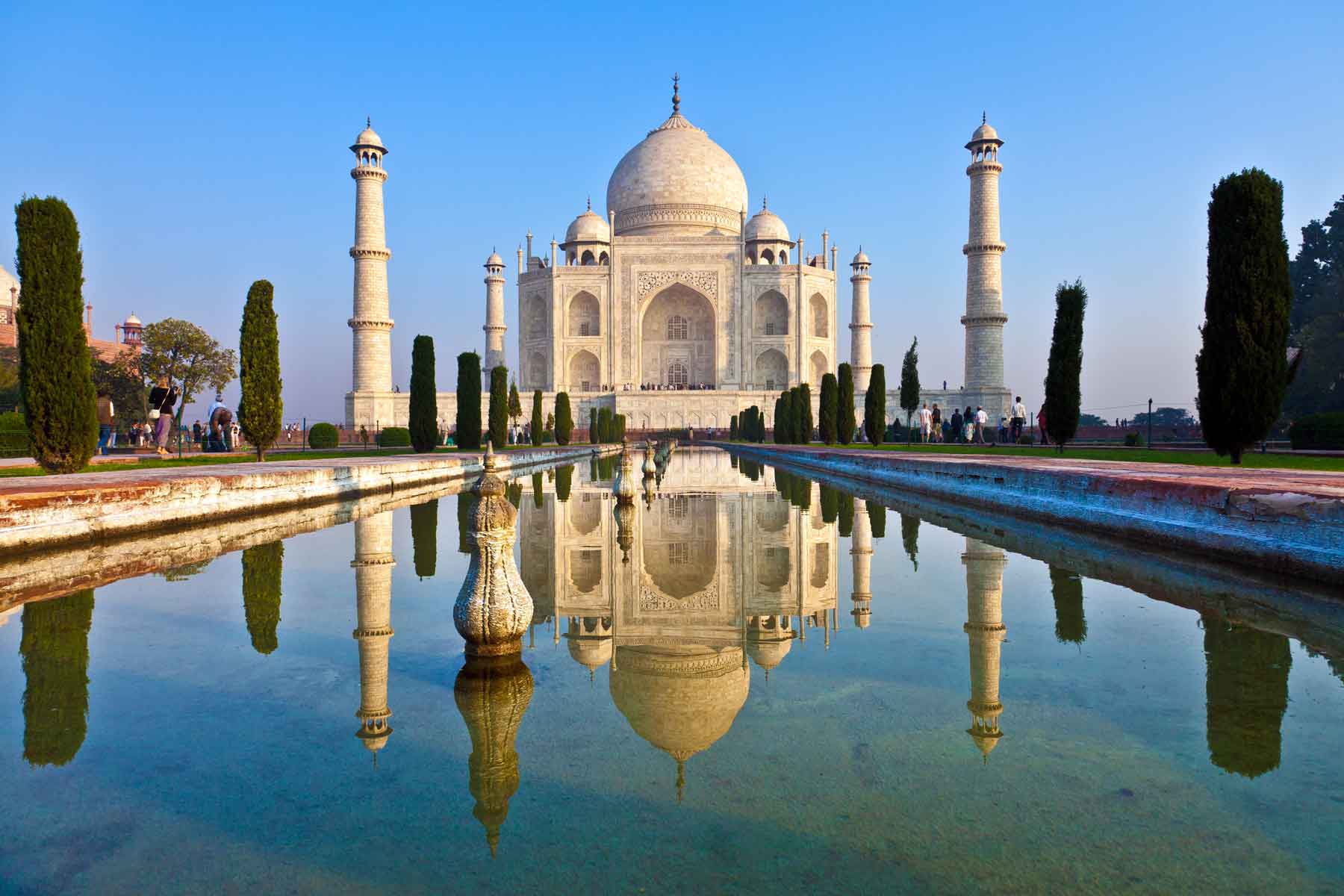 A city famous for having one of the seven wonders of the world – The Taj Mahal. In its heyday, Agra was the seat of the Mughal empire and the city is full of monuments, tombs and relics from this time. With three UNESCO world heritage sites, the Taj Mahal, Agra Fort and Fatehpur Sikri, this city is a must-visit for any visitor to India. The romance and sheer magnificence of the Taj Mahal has seduced visitors from all over the world for centuries, and continues to do so. While one can visit Agra in a day-trip to see the Taj Mahal and Agra Fort, for the ardent historian, it is worth spending some more time in this city, to visit its other famous monuments, particularly the ruined city of Fatehpur Sikri, and enjoy its open-air bazaars.
Jaipur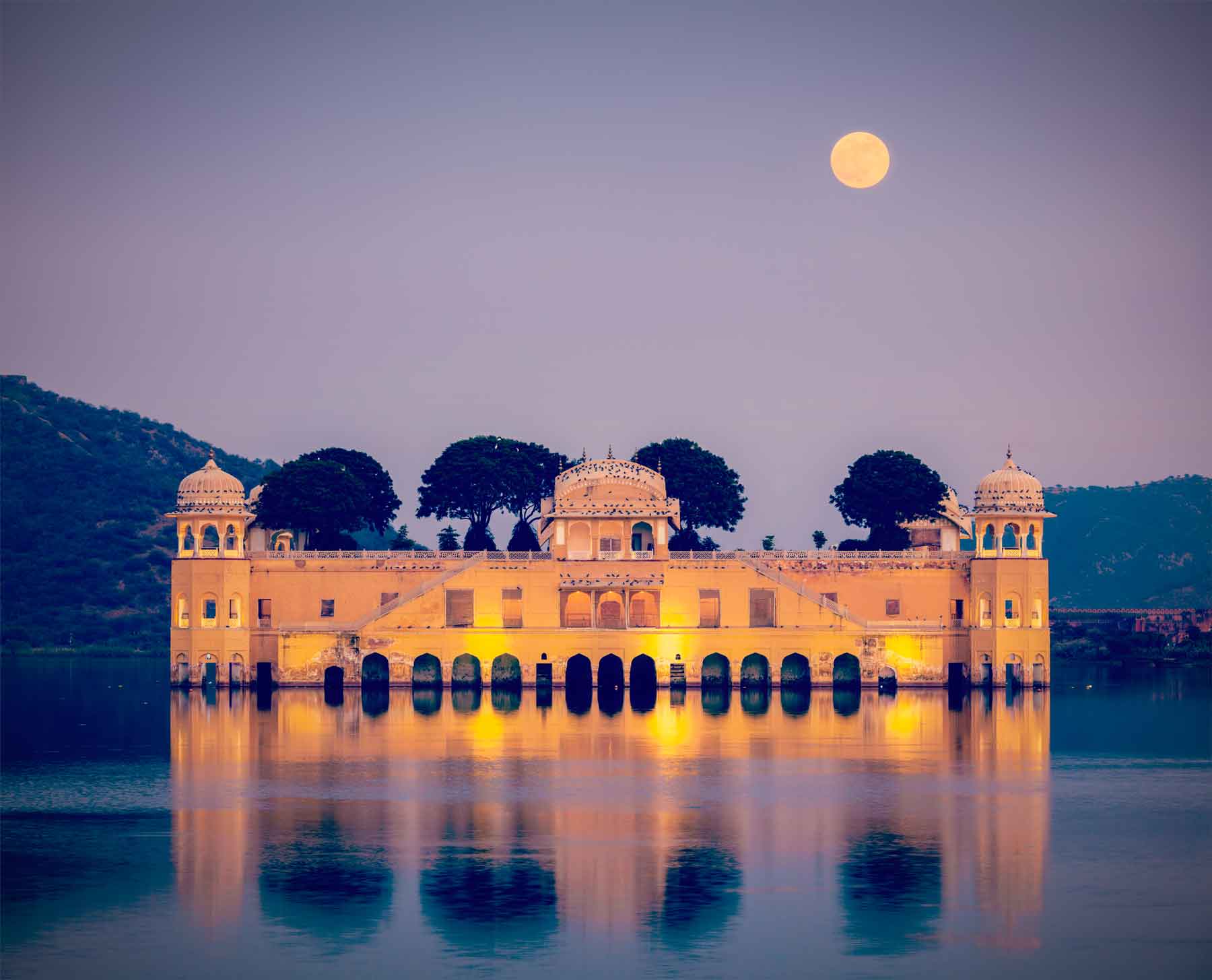 The Pink City of India, Jaipur has long been a favoured tourist destination. Overflowing with historical and cultural sites, Jaipur is a delight to explore. The main attractions include Hawa Mahal, Jal Mahal, City Palace, Jantar Mantar, Jaigarh Fort and Amer Fort. Several cultural centres such as the Jawahar Kala Kendra and the Albert Hall Museum are a must-visit. Jaipur is also an art & craft hub and there are several traditional markets and bazaars where one can buy antiques, jewelery, gems, bangles, pottery, textiles, leatherware and metal work. Traditional rajasthani food is guaranteed to tantalise the tastebuds; in addition, many international cuisines are also available, ensuring that the stomach is well taken care of whilst sight-seeing or shopping.
National Parks in Central India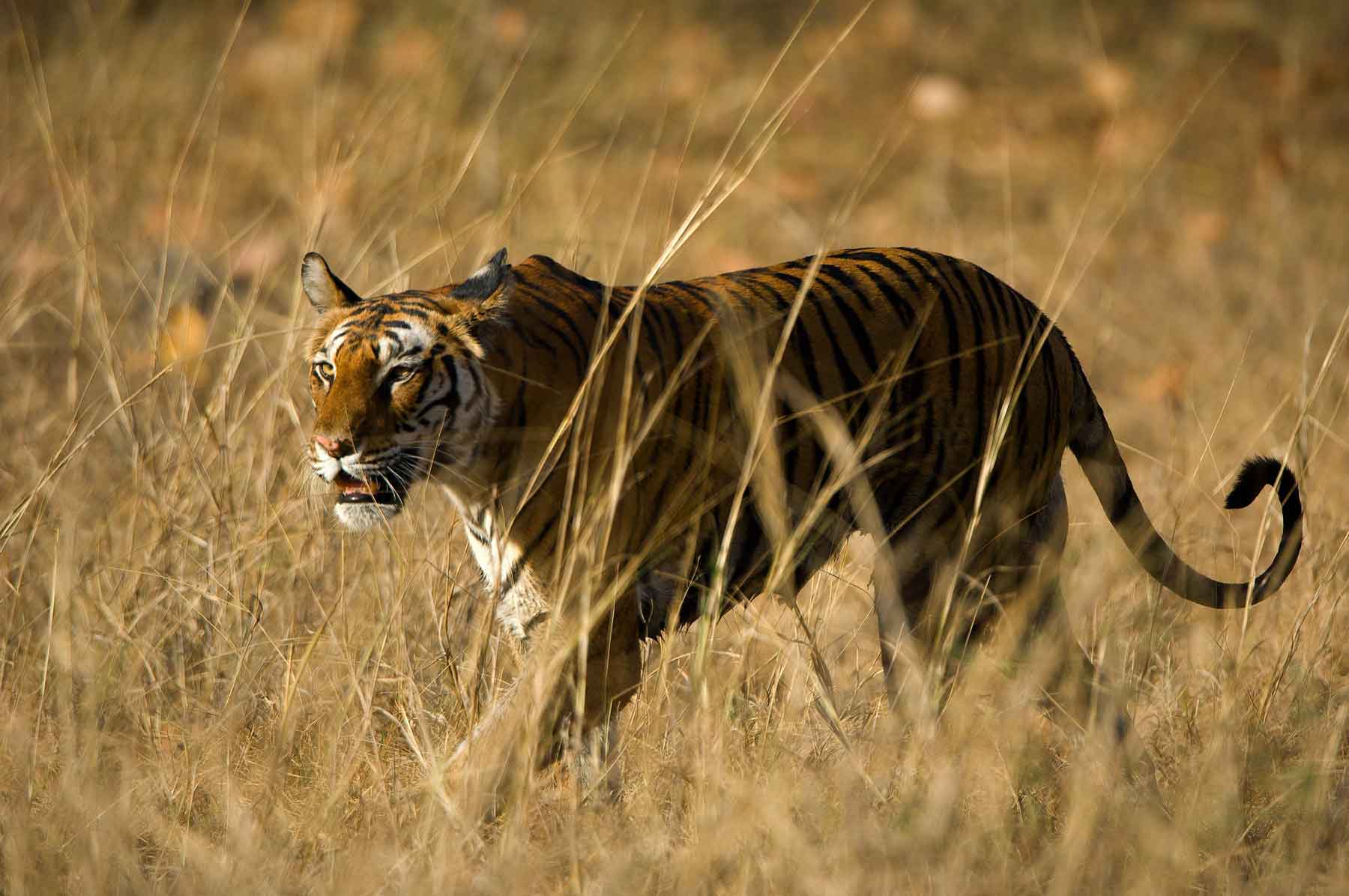 Familiar with images and news of urban India, many visitors would be surprised to know that India has several national parks that are home to an amazing variety of wildlife including many rare and endangered species. India's most famous national parks are Kanha, Bandhavgarh, Pench, Ranthambore and Corbett, found in the central Indian state of Madhya Pradesh. In addition, there are the Kaziranga and Sunderbans in North-East India. India's national parks give its visitors the chance to feast their eyes and senses on nature's bounty. Vast stretches of wilderness are home to an incredibly wide array of animal and bird species. Most visitors aim to sight the Big Five of the Indian Wildlife – the Asiatic Elephant, the Gaur, the Leopard, the Sloth Bear, and the most regal and magnificent of all its animals, the Royal Bengal Tiger. For those who do see the Royal Bengal Tiger in its natural environs, the experience promises to be awe-inspiring, breathtaking and a memory to save for a lifeltime!
Beach Vacation – Goa
Blue-green seas sparkling in the sun, long stretches of white sands, cocktails, mocktails and of course the famed drink - feni, magnificent sunsets which herald the start of beach parties that only end with the rays of the rising sun….Goa – the ultimate holiday destination for honeymooners, families, students and party-goers. Apart from long, lazy swims, people on vacation in Goa also enjoy many different types of water sports. With a strong Portugese influence from historical times, there are plenty of architectural wonders to see in Goa as well as the chance to enjoy some unique food which combines the flavours of India and Portugal. A vibrant party-scene ensures that its visitors are kept entertained at all times. This is a vacation not to be missed!
Backwaters – Kerala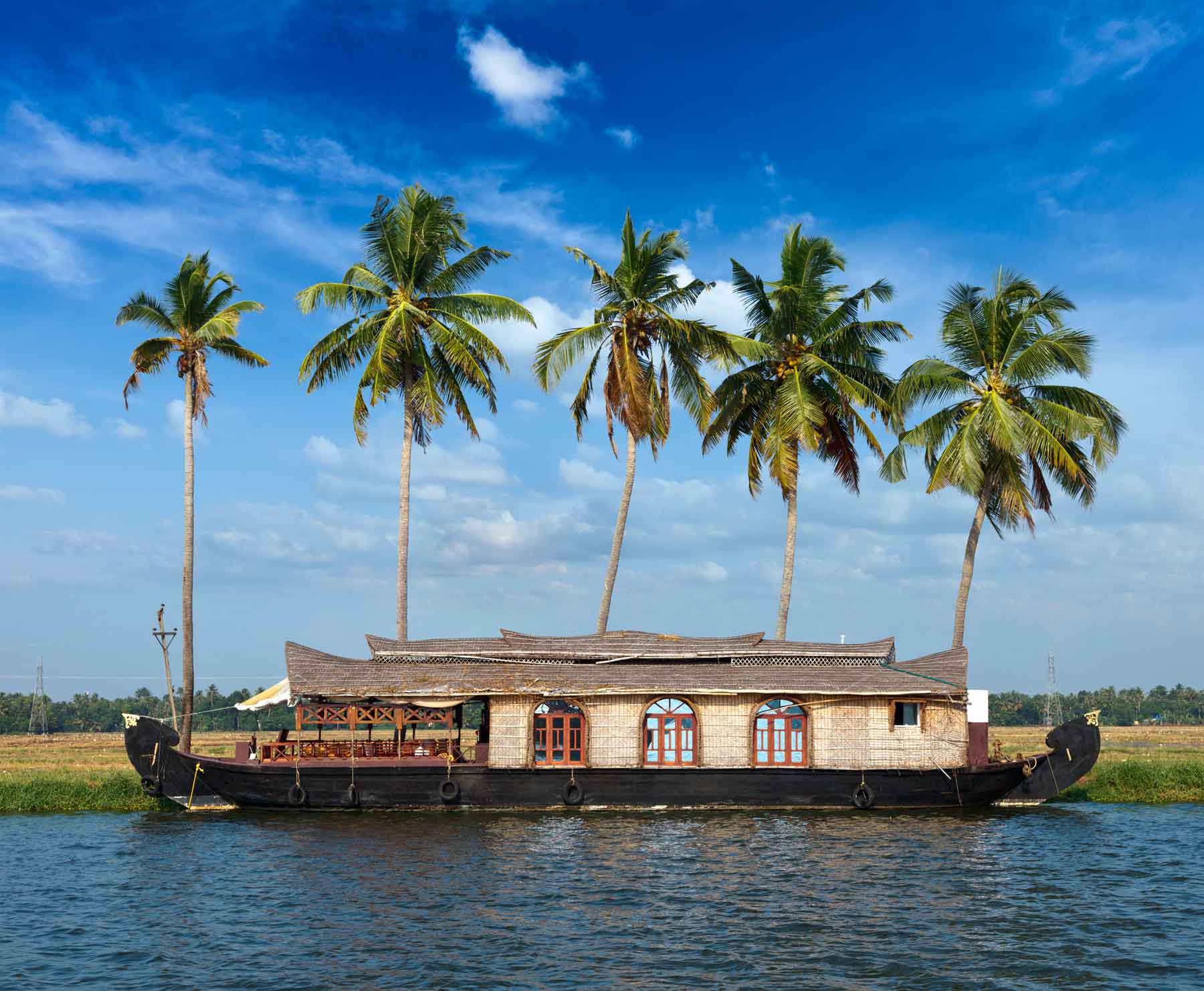 The Backwaters of Kerala is a 900 kilometer long network of canals, lakes, rivers, lagoons, estuaries and inlets, interspersed with towns and cities that serve as the origins and culminations of backwater cruises. These Backwaters support an amazing eco-system where fresh river water meets sea water, and plays host to some truly unique flora and fauna, especially aquatic life. The best way to experience the Backwaters is to take a cruise aboard the famous Houseboats that regularly navigate these waters – a holiday that is an absolute treat to body and soul. With the serene, romantic Backwater cruise, visitors can also enjoy Kerala's many other attractions – ayurvedic and other health spas, a unique cuisine that promises scrumptious food, views of rolling plantations and paddy fields dotted with waterfalls and lush natural foliage. For rejuvenation of body and spirit, this is the go-to-destination.
IT & Cultural Hubs – Bengaluru, Chennai & Hyderabad
Vibrant cities with rich culture, bustling urban centers and home to some of the biggest multi-national IT companies in the world, Bengaluru, Chennai and Hyderabad have evolved into modern metropolises that continue to grow at astounding rates.
Bengaluru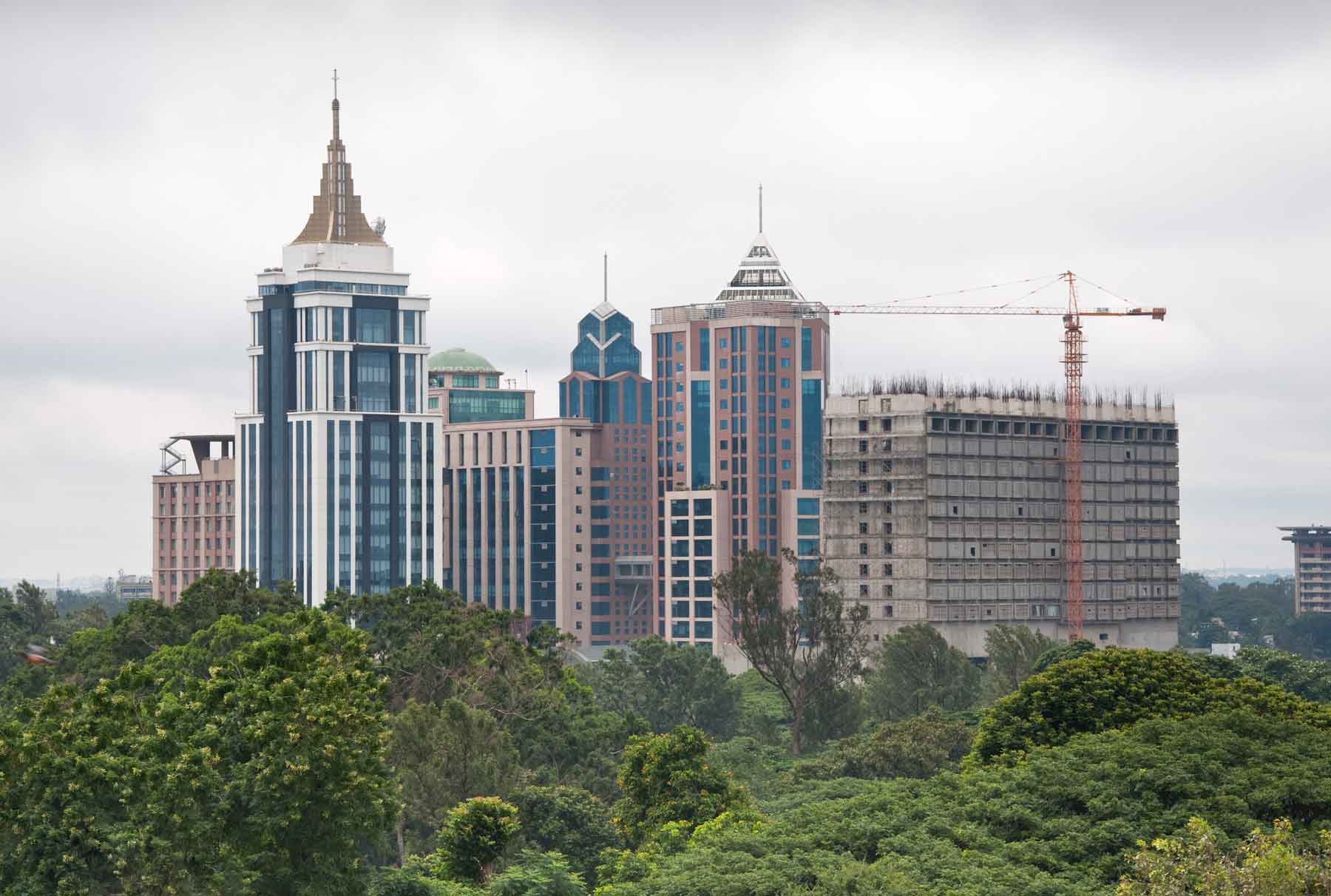 Bengaluru is blessed with a nice climate, is the hub of India's IT industry, a student town and one that has a flourishing shopping and dining scene.
Chennai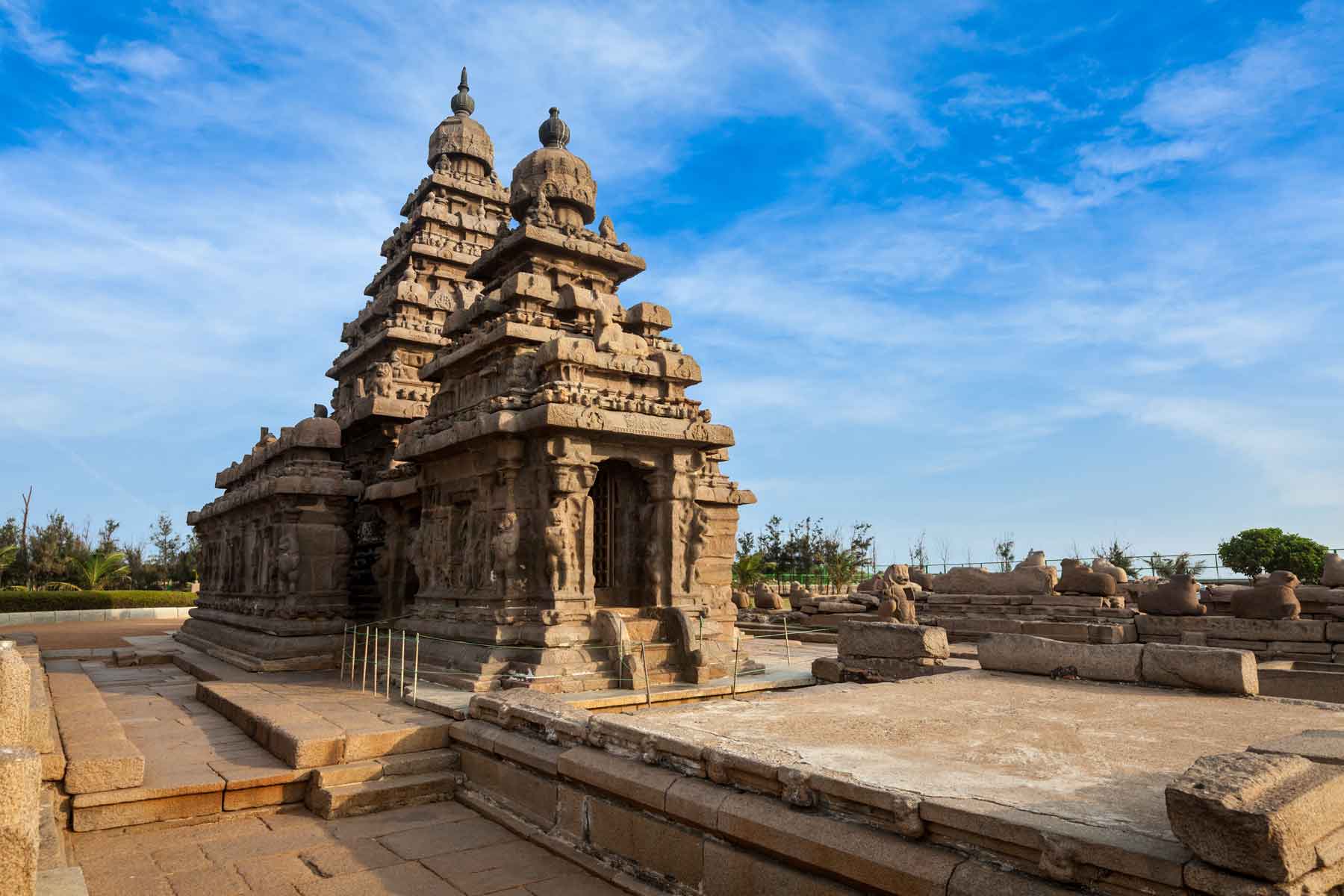 Chennai is the biggest commercial center of South India, one of India's largest cities, and a major education and cultural center. With global rankings for its food, its unique mix of modern and traditional cultures, and its cosmopolitan nature, Chennai has become an increasingly attractive destination for visitors. Added to this are its stately museums, beautiful temples and its miles of beaches, making it an interesting city to visit.
Hyderabad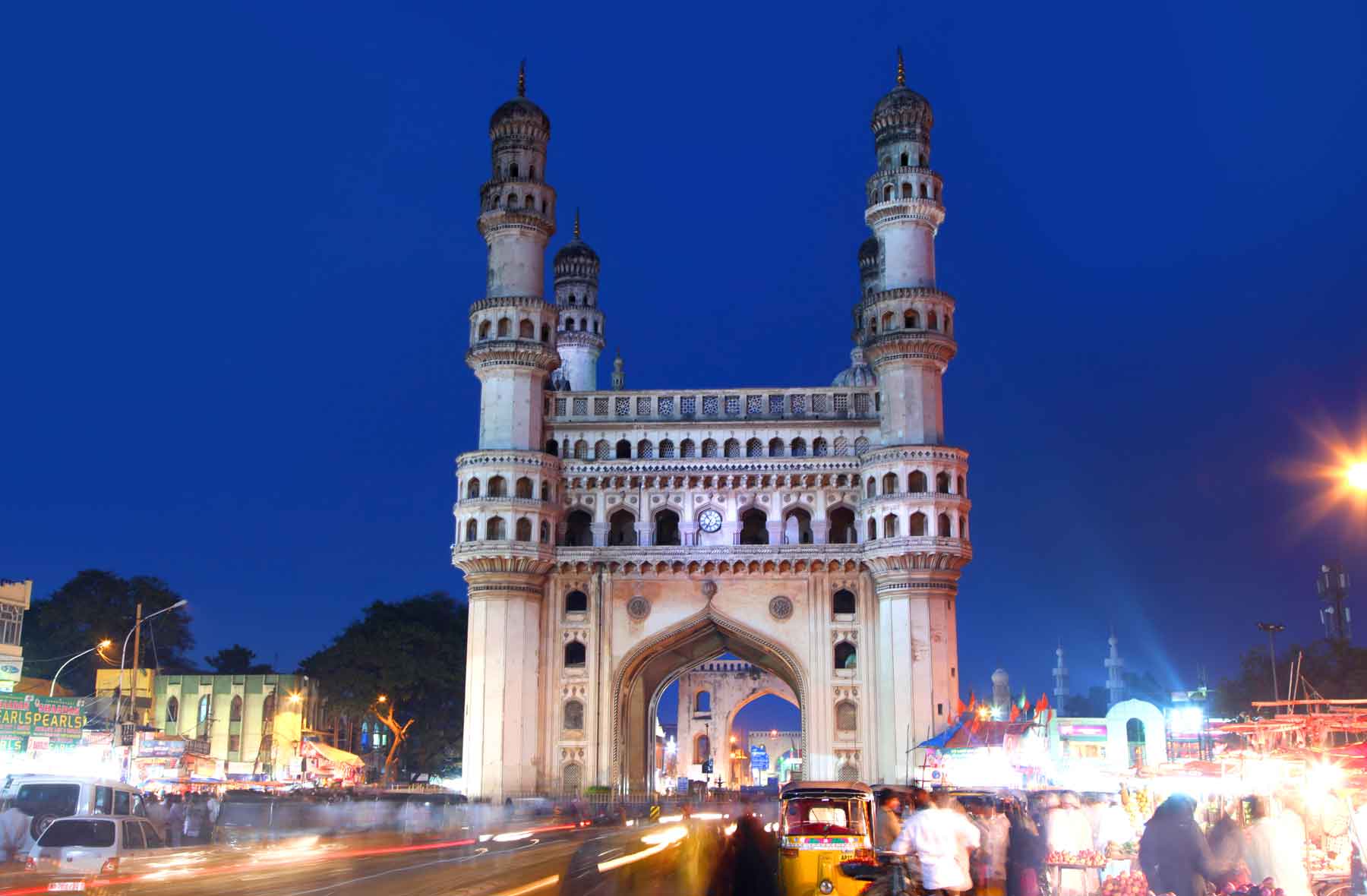 Hyderabad, known as the City of Pearls was historically a pearl and diamond-trading center. Today, it is equally well known for its IT, pharmaceutical and bio-technology industries. But Hyderabad has a rich and varied history, much of which is preserved in its monuments and in certain sections of the city. The Old City, the Charminar, Qutb-Shahi tombs and Golconda Fort will take visitors back to Mughal-era India. This is further underlined by Hyderabad's unique cuisine, which has a strong Mughlai influence.