Best African Adventure Vacations
Trekking & Climbing - Mt. Kilimanjaro, Mt. Kenya, Mt. Longonot
Few experiences in the world, both literally and figuratively, put you on a high, take your breath away and leave you awe-struck with sheer wonder, as reaching the peaks of Africa's two snow-capped mountains – Mount Kilimanjaro and Mount Kenya. Let us be the Catalyst to your reaching such magnificent heights, with our special mountain climbing adventure packages:
Mount Kilimanjaro
Known as the 'Roof-top of Africa', Mount Kilimanjaro, at 5,895 meters (19,341 feet) tall, is the tallest free-standing mountain in the world. It is situated near the Tanzania-Kenya border. The mountain supports several different eco-systems, from savannah bushlands to forests and then on to alpine terrains, making each day of the climb different.
Climbing Kilimanjaro does not require any specific technical mountaineering skills, but one does have to have a high level of physical fitness and the trip needs to be properly planned and, importantly, undertaken with trained guides.
Depending upon which one of the 6 available routes to Uhuru peak is undertaken, it takes, on average between 6 to 9 days to complete the climb.
The Marangu or Coca-Cola Route, is the one reputed to be the "easiest" climb and is the one most often selected by first-time climbers. It is also the only route that offers accommodation in huts. With the ascent and descent along the same route, it takes between 5-6 days to complete the climb – probably the shortest route but also considered less scenic than some of the other routes.
The Machame or Whiskey Route, is the second most popular route and offers some spectacular scenery through different climatic conditions. It is a great route for acclimatization, but is also quite demanding physically. The climb to Uhuru can be completed in 6-7 days on this route.
The Lemosho Route is more remote and has some stunning views on offer. It takes between 7-8 days to complete the climb on this route. On Day 4, climbers on this route will converge with climbers on the Machame Route.
The Rongai Route is a less scenic one, but offers climbers a true 'wilderness' experience during the initial days of the climb. With the climb being completed in 5-6 days, climbers on this route will meet climbers on the Marangu Route at the Kibo Hut, from which the summit ascent is done.
The Umbwe Route is the most difficult and physically demanding route, albeit the shortest route to reach Uhuru Peak. A 5-6 day climb, climbers on this route will meet other climbers on the Machame Route on Day 4.
The Northern Circuit Route is the newest route to climb Mr. Kilimanjaro, and is longest route with the climb taking between 8-9 days to complete. A scenic route, with some wilderness experience, it is also the route with the least traffic on it.
Let Catalyst be your guide as you prepare to undertake this once-in-a-lifetime experience.
Inquire about Mt. Kilimanjaro Tours and Packages
Mount Kenya
Kenya's highest mountain, Mount Kenya is also Africa's second-highest mountain, after Kilimanjaro. It has three peaks, Batian (5,199 metres (17,057 ft)), Nelion (5,188 metres (17,021 ft)) and Point Lenana (4,985 metres (16,355 ft)). While climbing Batian and Nelion require technical climbing skills, Point Lenana can be attained by the amateur (but physically fit) climber as well. Mount Kenya boasts incredibly beautiful mountain scenery and diverse species of wildlife and flora. From thickly forested lower slopes, to alpine habitats at the higher altitudes, glaciers and lakes, climbing this mountain makes for an incredibly bountiful visual feast. Depending on the route undertaken to climb this mountain, it can take between 3 to 7 days to complete the climb. The three main routes up the mountain are:
The Naro Moru Route – the shortest route to Point Lenana, with climbs often completed in 3 days. This route is the most popular, though it is also the least scenic, and offers less time to climbers for acclimatization.
The Chogoria Route – reputedly the most scenic route, with climbers getting to pass by Lake Michaelson, Hall Tarns and being treated to other stunning vistas.
The Sirimon Route – the least used of the 3 main routes, but is probably the best route in terms of acclimatization. Passing through lush forests in the lower reaches and truly spectacular alpine scenery as one ascends, this route also offers plenty of wildlife to be viewed.
There is also a Summit Circuit Path that circumnavigates the whole mountain in about a day or two.
Climbers have the option of ascending on one route and descending on another route.
Team Catalyst is at your service, as your trip organizers and guides, as you prepare to undertake this incredible experience.
Inquire about Mt. Kenya Tours and Packages
Mount Longonot
Mount Longonot is located south-east of Lake Naivasha and is the highest point of the Great Rift Valley of Kenya. At a distance of around 60Kms from Nairobi, Mt. Longonot makes for a great day of hiking and returning to Nairobi in time for dinner. At a height of 2,776m above sea level, Mt. Longonot rises an estimated 750m above the floor of the Great Rift Valley. Mt. Longonot is topped by a crater which is more than a kilometer wide in diameter.
A reasonable level of fitness is required by those attempting the climb to the crater rim as the slopes are quite steep and slippery. However, the view upon reaching the rim, of the lushly forested crater with its steam vents, makes the climb up worth it. It takes approximately 2 hours from the Park Gate to the rim and back to the Park Gate. However, for those who would like to walk around the crater, the entire climb would take approximately 4 hours.
Let us be the Catalyst to your climbing to the highest point of the Great Rift Valley in Kenya.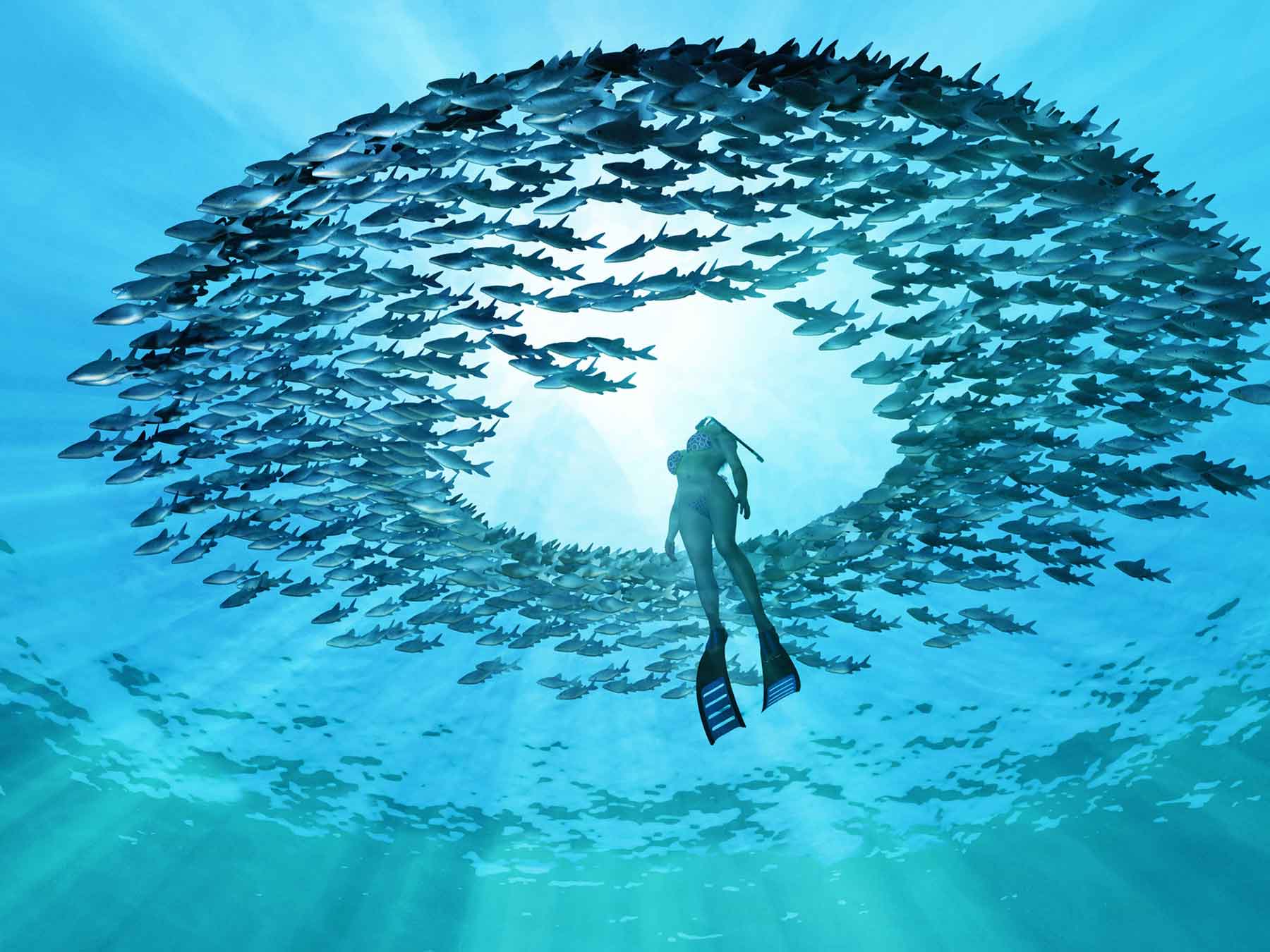 Scuba-Diving - Mombasa, Pemba, Zanzibar, Mafia Island, Quirimbas
Diving into waters that change in colour from aquamarine to deeper blues as one reaches greater depths, rich coral reefs in vibrant colours and shades, gigantic sea fans, an amazing variety of fish in every imaginable colour, shape and size, sea turtles and sea horses cruising along in the ocean, the off-chance of swimming past a massive whale and finally, the sheer delight of being amidst a pod of dolphins, the gymnasts of the ocean whose naturally smiling faces can only make every diver and swimmer smile in joy – if scuba-diving is what gives you the greatest pleasure, then let us be the Catalyst to your adventurous holidays in the oceans of East Africa:
Mombasa, Kenya
Both the North Coast and South Coast in Mombasa offer the amateur and seasoned diver plenty of opportunities to dive and several places where different levels of PADI certification courses are available. With a stunning coral reef stretching all the way along the coast of Kenya, a prolific marine life, as well as beautiful weather nearly all year round, diving in Mombasa is a treat. And while on land, there is plenty to do, with the city's Old Town, Fort Jesus and vibrant nightlife – a place that offers excitement both on land and in the depths of the ocean, with pockets of peace and serenity as well.
Pemba, Tanzania
Pemba Island, off the coast of Tanzania, is a small archipelago of islands, and a diver's paradise. A tranquil place, where time moves at a steadier, slower pace, Pemba Island offers its visitors serene settings while on its beautiful beaches and huge doses of excitement in its oceans. Its unspoiled environment and pristine coral reefs offer the diver a banquet of ocean life to view. An unbeatable combination of, thrills from dives, with peace and relaxation while on land, Pemba Island is a must-visit for the ardent diver.
Zanzibar, Tanzania
Spice Island!! Zanzibar is an island off the coast of Tanzania that provides its visitors an amazingly varied holiday experience – from its historic Stone Town, to its pristine beaches and abundant marine life, and its spice plantations. For the avid diver, there are beautiful dive sites all around the island, with an incredibly bountiful and diverse marine life on display in its oceans. An added attraction for those visiting between July and October is the Humpback Whale migration.
Mafia Island, Tanzania
Mafia Island is off the coast of Tanzania, south of Zanzibar. Not as well known as its northerly neighbor, Mafia Island offers the visitor a glimpse of life as it must have been a century ago – rustic, picturesque, untouched and surrounded by a barrier reef with diverse coral reefs and plenty of marine life, Mafia Island offers its visitors a unique experience. For the diving enthusiast, there are plenty of dive sites around the island, most popular being the ones on Chole Bay, where it is possible to dive almost throughout the year.
Quirimbas, Mozambique
The Quirimbas Archipelago are a string of islands off the coast of Mozambique with pristine beaches and marine environments that are stunningly rich and diverse, and often unexplored. For the Expert Diver, this offers a chance to discover new depths! With few hotels and lodges, most of them established fairly recently, this set of islands has on offer a 'World Heritage Site', secluded beaches and richly diverse marine life – a chance to rejuvenate the soul.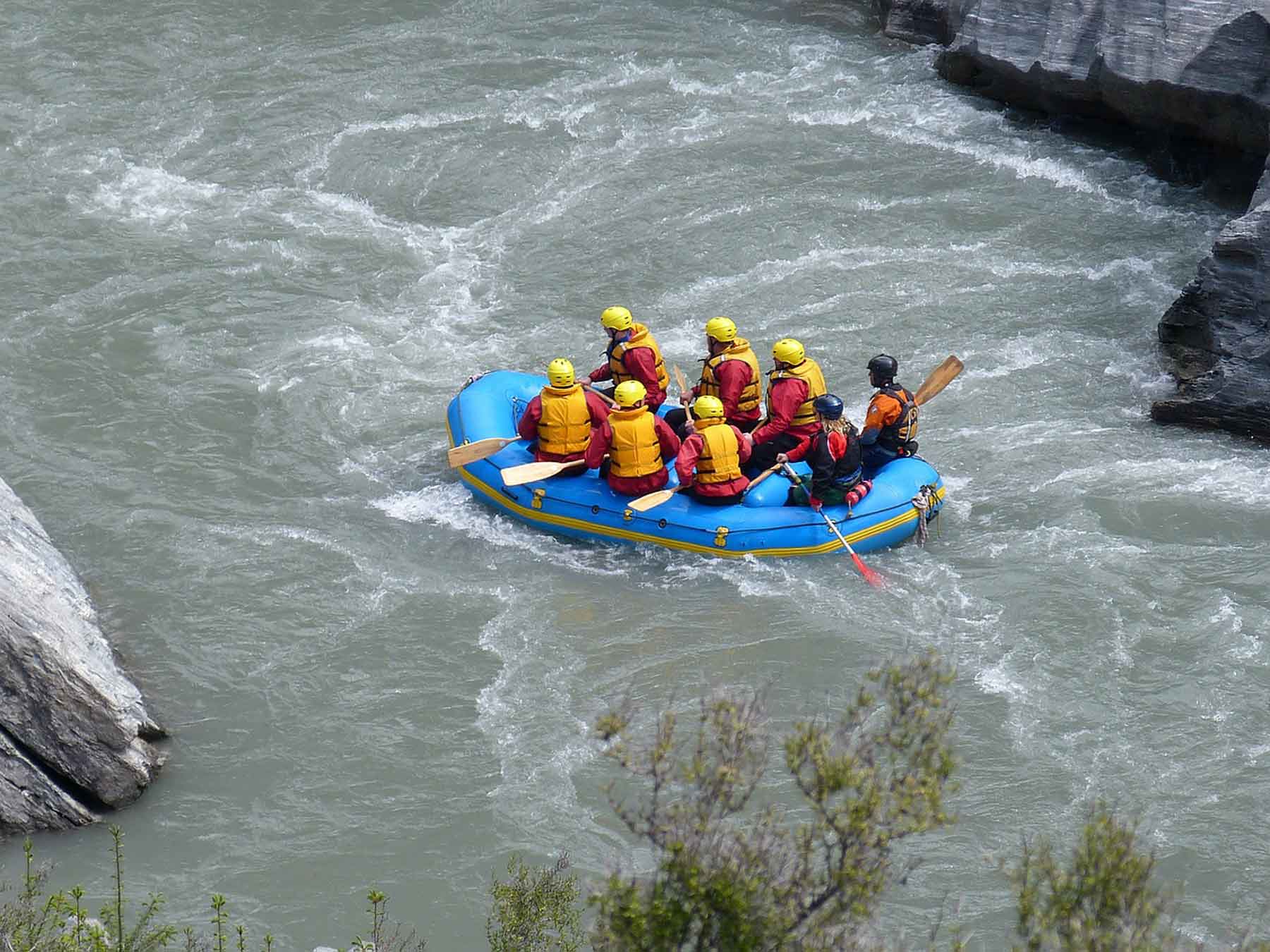 Sporting Holidays - White-Water Rafting
Unwinding during vacation involves different things for different people, and for many it takes the form of enjoying the sport for which they have a passion. Let us be the Catalyst to your sporty vacation with our special packages:
White-Water Rafting
If your thrills from an adventure vacation come from roller-coaster rides aboard an inflatable raft on white waters, and you enjoy pitting your strength and skills against the rapid flows of rivers, then let us be the Catalyst to your enjoying such thrills in East Africa:
River Nile, Jinja, Uganda
Visit the source of one of the most ancient rivers in the world, River Nile in Jinja, Uganda. Have an exhilarating experience on a white water rafting trip here with experienced guides, from trips for beginners to full-day trips along Grade V white waters that promise a wild, thrilling ride to the more seasoned adventurers. A cruise around the source of the Nile is a perfect way to round off such a thrilling ride.
Tana River, Kenya
A unique white-eater rafting experience, as Nature puts on an amazing show for those cruising along the calm waters of Tana River, with wildlife, natural forests and an incredibly varied birdlife. From these calm waters, brace yourself for negotiating Class II to Class IV white waters, including some Class IV/V rapids. A truly impressive white water rafting experience, with guided-tour packages for beginners through to seasoned professionals, from 4-hour trips to trips lasting 7 days.
Cape South Africa
In a country that combines some truly stunning wilderness areas and national parks, white water rafting holiday can be combined with a safari. With several rafting options available, rivers that are graded form 0 to 5, and well-experienced guides to take you on your rafting experience, be prepared to be in awe your entire vacation. The most famous rides are along the Blyde River (Mpumalanga) and the Orange River (Northern Cape). The Kruger National Park is close to the Blyde River – so one can combine a safari with the white-water rafting experience. The Orange River is the longest river in South Africa and offers the white-water rafting experience all year round amidst some truly mind-blowing scenery.
Inquire about White Water Rafting Packages