The Best African and Asian Beach Holidays - The Bluest Oceans and Sunniest Skies
Endless stretches of sun-drenched, white, sandy beaches, balmy breezes that soothingly caress you, white-tipped waves that gently lap at your feet, sun-dappled turquoise waters that entice you to swim in their depths, and coral reefs and marine life that make diving and snorkeling an experience beyond compare – these are all ingredients of the beach vacations we offer. Romance, serenity, fun and frolic, adventure, relaxation – choose the moods you would like to infect your beach vacation with. And let us be the Catalyst to your dream beach vacation, with our special packages:
Mombasa
Kenya's second largest city is also a dream destination for beach and ocean-lovers. A historically significant port for centuries, Mombasa has had trade relations and visitors from many countries over the years, who have all left their mark on the city, making it a truly unique place. With its potpourri of cultures, cuisines, languages and people, as well as picture-postcard perfect beaches, Mombasa has something to offer to all types of visitors and always makes for a memorable vacation.
Mombasa city has the historically famous Old Town and Fort Jesus, a UNESCO World Heritage site, as well as a spice market. To the north of the city, popularly referred to as The North Coast, are some beautiful beaches, with a variety of luxury beach-front hotels. To the south of the city, referred to as the South Coast, are even more beautiful and pristine beaches. The entire Mombasa Island is ringed by coral reef, with abundant marine life, making for some spectacular diving and snorkeling. Visitors who enjoy some city life will be spoilt for choice in the North Coast, which has modern shopping malls and cinema theatres, restaurants serving mouth-watering food and a variety of cuisines, and a nightlife that makes for endless partying and fun.
Mauritius
This island, nestled in the Indian Ocean with its unique blend of diverse cultures, promises an unforgettable experience. Nature offers its very best here, in the form of beautiful beaches, stunning scenery and a treasure-trove of marine life. The beach resorts compliment the offerings of Nature and promise to spoil you with luxurious accommodation and watersports that are often offered on a complimentary basis to resort guests. For those keen to explore the ocean bed, there is the option of diving, going down in a submarine or a semi-submersible, and even the chance to walk on the seabed!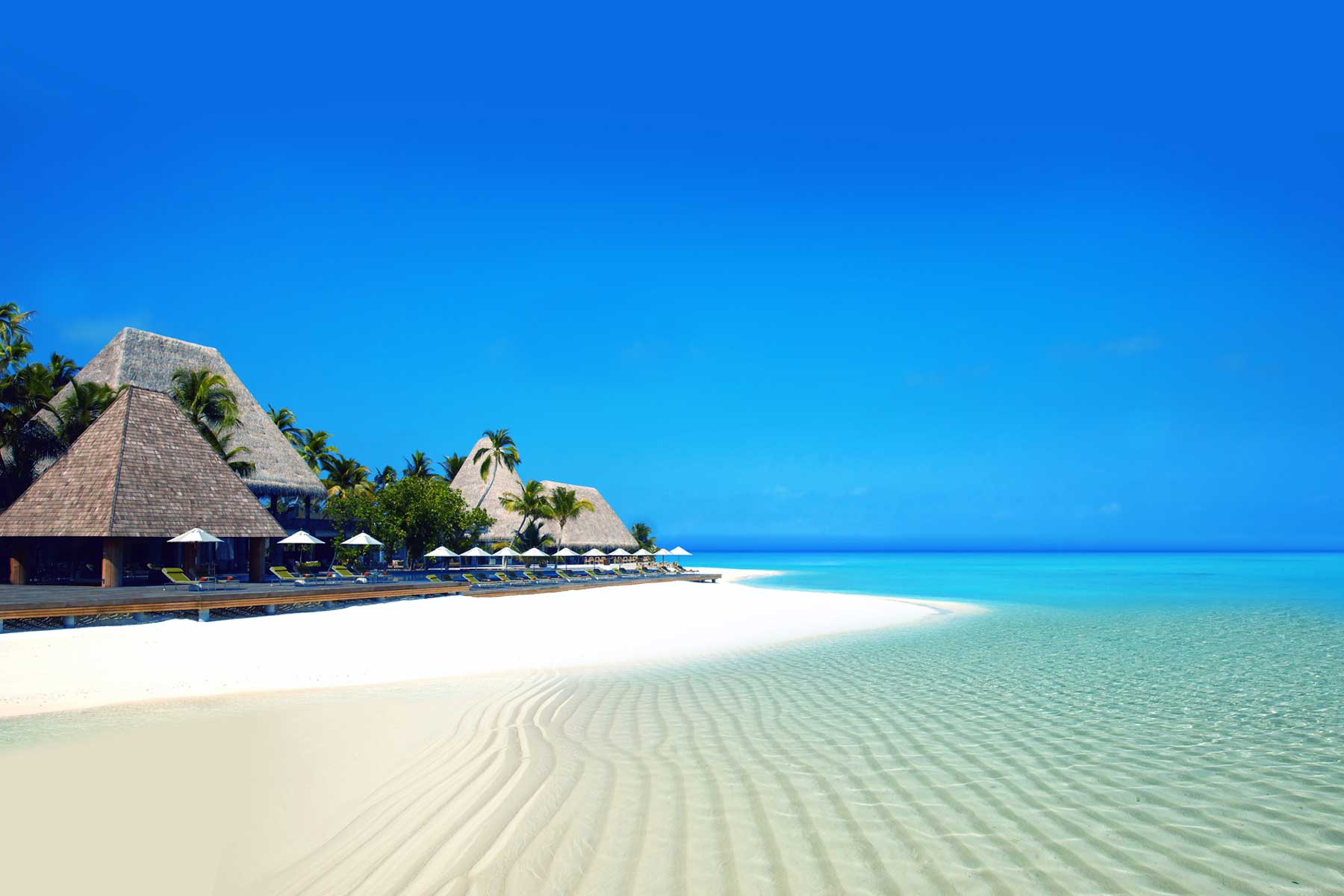 Denpasar (Bali)
Denpasar is the capital city of Bali, Indonesia. Bali, often called the Island of a Thousand Temples or the Island of Gods, offers an interesting mix of beach resorts as well as unique art and culture. The island is surrounded by coral reefs, making it an ideal destination for marine enthusiasts. For the people who don't like being far from a city for long, Denpasar offers a lively experience of music, dance, arts and crafts, courtesy of the Bali Museum and Bali Art Centre. For the foodies, a visit to the Pasar Badung, Bali's largest food market, is a must – a chance to browse, haggle over and purchase, fruits, vegetables and spices galore.
Thailand
With some of the best beaches in the world, often used as locations for shooting films, visitors have a hard time choosing which beach to visit when going to Thailand. From the famous beaches of Phuket, which in addition to the beach experience offer plenty of restaurants, bars and shopping to entertain visitors, to the quiet beaches of Krabi, for the swimming and snorkeling enthusiasts, and Sairee Beach, Koh Tao, which is almost exclusively a base for divers, there are beaches and beach holidays that cater to a wide variety of holiday needs and moods. And with world famous Thai cuisine available everyday, visitors are bound to enjoy their food as well!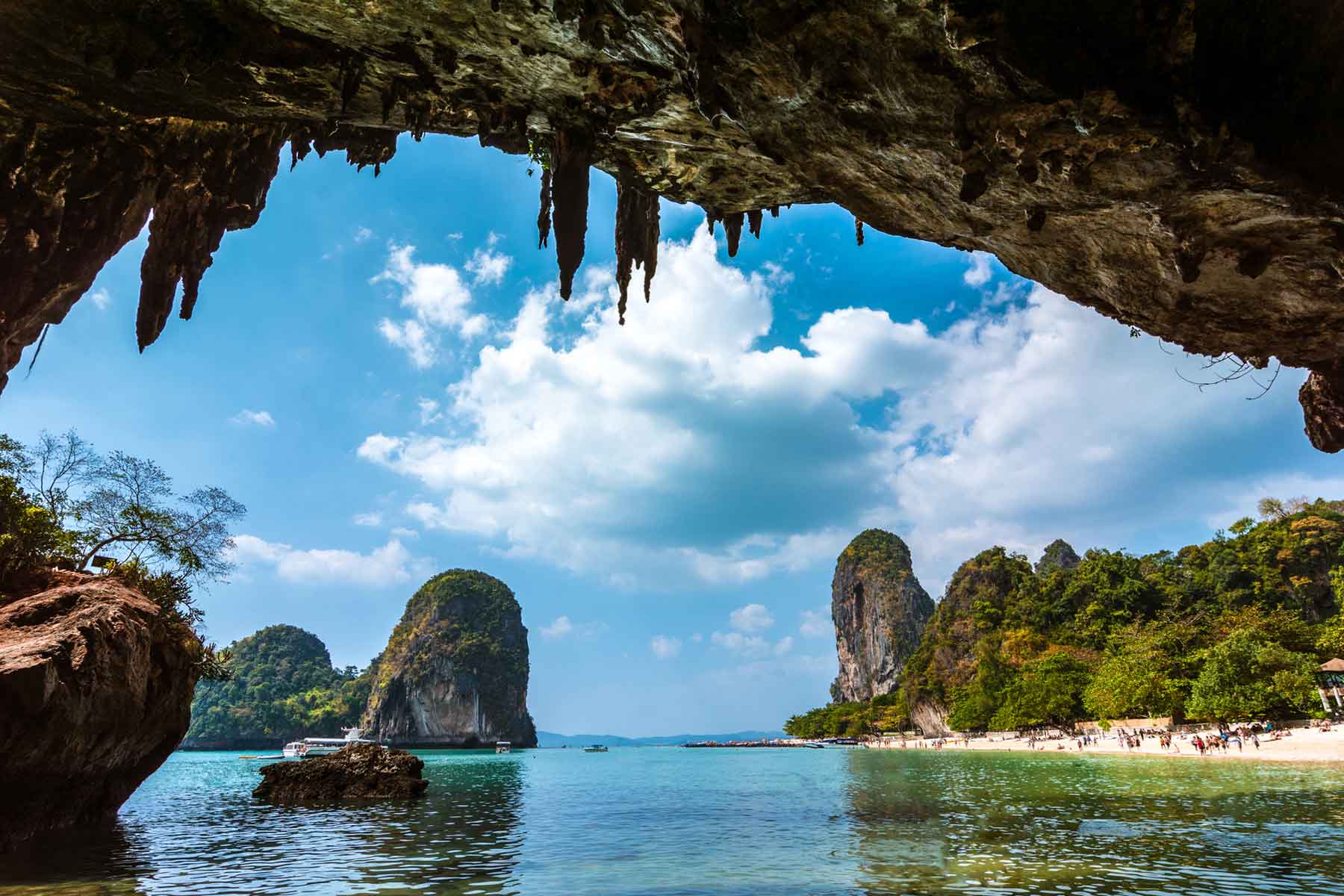 Seychelles
This archipelago in the Indian Ocean offers its visitors a chance to re-connect with nature and in fact, to rejuvenate their souls. Peppered with national parks and island reserves, as well as eco-tourism sights, visitors get to experience breath-taking views, vibrant marine life for the ardent divers and snorkelers, quiet, serene beaches to soak up the sun or to enjoy lazy swims, and the atmosphere in which to connect with others or with oneself. The country's beauty, the luxury in which visitors can bask, and the seclusion it offers are so highly valued, that it was the chosen Honeymoon destination of the world's favorite royal couple, Prince William and the Duchess of Cambridge!
Sri Lanka
With 1600Kms of palm-fringed coastline, with golden beaches that are picture-postcard perfect, Sri Lanka has an abundant offering for beach bums. Also endowed with beautiful coral reefs and gentle sandbars, the beaches are a diver's delight. And one wants a change of scene, the central highlands, with the mountains that provide the world-famous Sri Lankan Tea, lush forests with natural waterfalls, are a paradise away from the beach paradise! For the worn-out bodies and souls, healing Ayurveda treatments can be obtained, and the cuisine promises daily treats to all.
South Africa
South Africa has some of the best beaches in the world, and many with very dramatic names and features. The Eastern Cape's famous Wild Coast, Cape Vidal in Kwa-Zulu Natal, the Western Cape's world-famous Garden Route and the Penguin colony of Boulders Beach, – the choices are endless. Each has its own amazing vibe and attractions. In addition to swimming, surfing, whale-watching and enjoying the sun and sand, there are great coastal hikes, stunning scenery and fantastic beach parties.