City & Shopping Holidays
Unusual buildings with striking architecture, crowded streets and shopping malls, little cafés and bistros spilling out onto sidewalks where one can people-watch or catch up with the virtual world, street food and five-star cuisine, bars and clubs to dance the night away, art and craft bazaars, museums, theatres and exhibitions, ancient, religious places of worship, and the unique sights, sounds and smells, which together, give each city its own character and identity, making many of them attractive holiday destinations. Add to that an incredible array of shopping opportunities for those in need of retail therapy, and all the ingredients for a perfect city holiday are in place!
Let us be the Catalyst to your city and shopping destinations with our special packages:
The United Arab Emirates - Dubai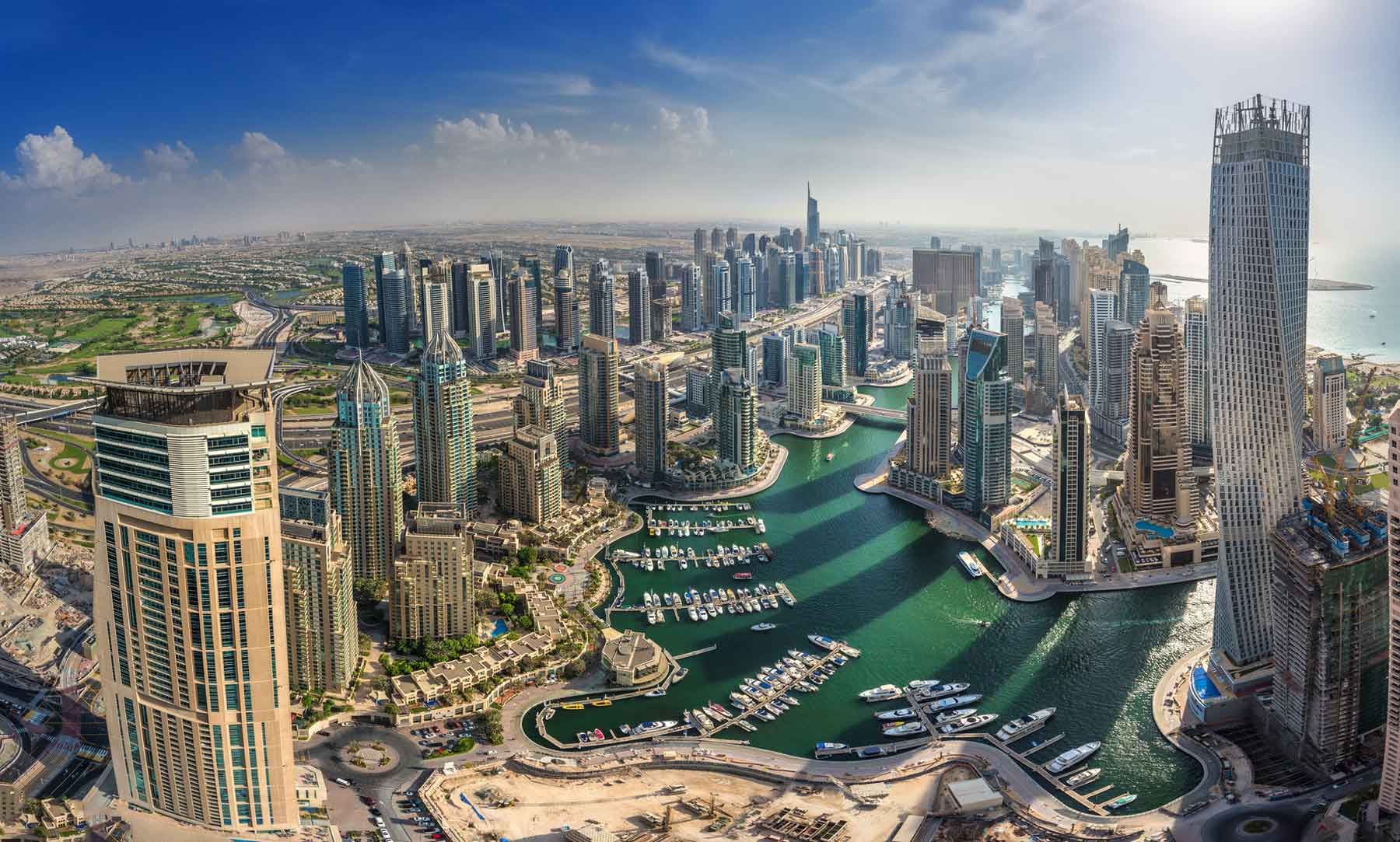 The United Arab Emirates (the U.A.E.) is a federation of seven emirates, of which the most well known is certainly Dubai, followed by the capital city, Abu Dhabi.
Dubai boasts many attractions, from the tallest building in the world, the Burj Khalifa, to a luxury underwater hotel currently under construction, and the Atlantis Resort and Hotel which offers dining, shopping, kids' entertainment, and lots more. Dubai's Gold Souk is a must-see – one of the largest retail gold markets in the world selling all things gold at bargain prices. or those keen to savour history and culture, visits to Bastakia (Old Dubai) and Jumeirah Mosque, considered the most beautiful of Dubai's mosques, as well as the Dubai Museum, will prove to be immensely enriching experiences. And for the shopaholics, The Dubai Mall and The Mall of the Emirates have everything that one could possibly wish to buy. The annual Dubai Shopping Festival held in January and February each year, has become world famous.
For those who crave the outdoors, a Desert Safari in a 4X4 vehicle, combined with camel rides, dinner under the stars and belly-dancing performances, will take visitors a step back in time.
Turkey - Istanbul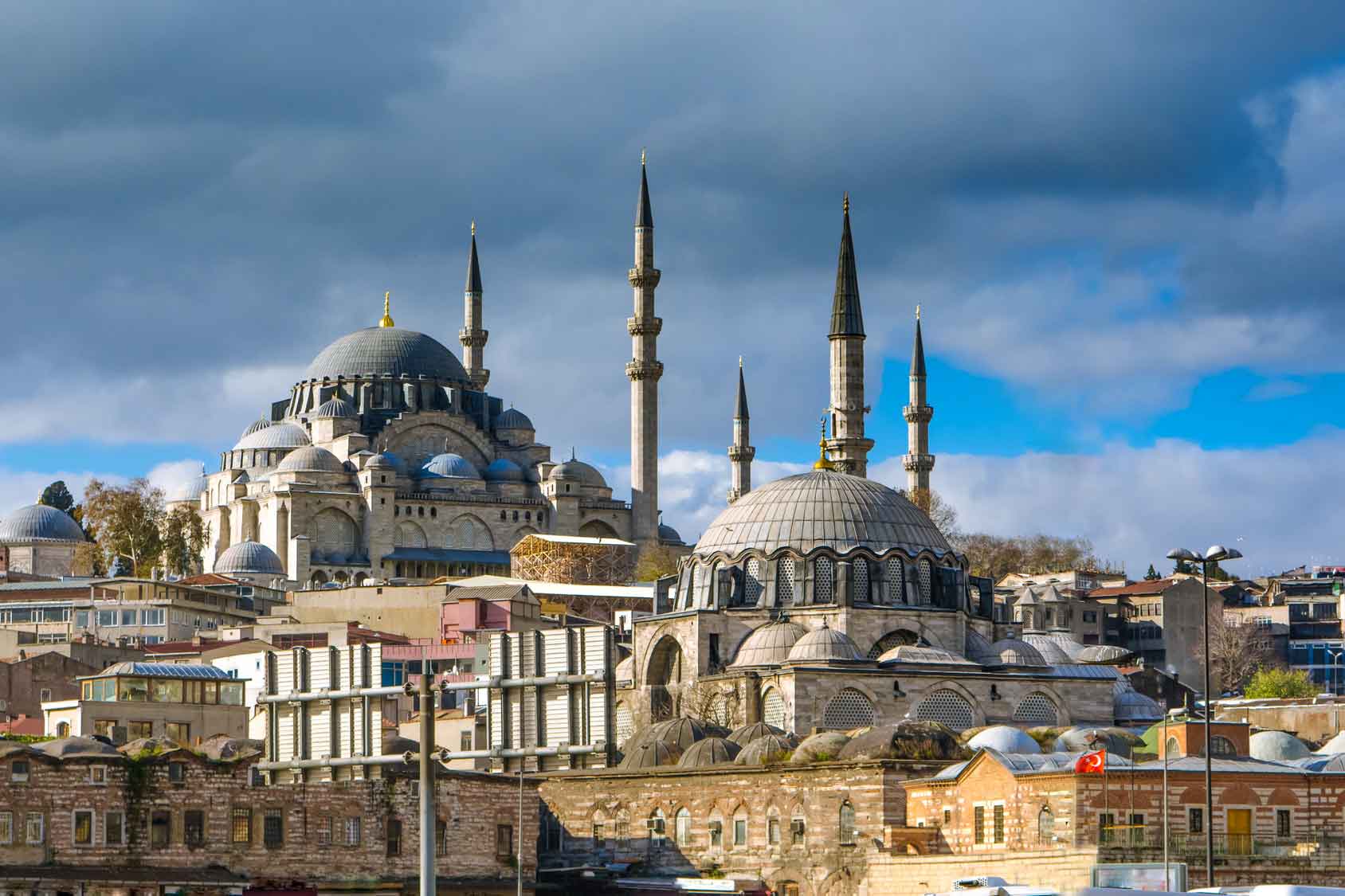 Istanbul – a city that has had its place of prominence in ancient and modern times. Always a centre of trade, this city that straddles two continents, has served as a capital city to several empires in ancient times. The influence of all these empires, be they Byzantine, Ottoman, Roman or Greek can be seen in the city even today. It's strategic location along the historic Silk Route has resulted in it always having travellers, visitors and being a melting pot of different cultures.
This city combines so many attractions that any visitor is hard-pressed to choose what to do. The Hagia Sophia, Istanbul's most-famous building, was consecrated as a church, and then converted to a mosque, and finally declared a museum. It has layers and layers of history (about 1.5 millennia worth). The Blue Mosque is Istanbul's most photogenic building and a centre of worship.
Istanbul's Grand Bazaar is a colourful experience in every sense, from the vast array of goods available, to the innumerable cups of tea one is obliged to drink, to the tough bargaining that is mandatory, and the labyrinthian alleys to follow within the bazaar, where one can discover surprising treasures round a corner. For those interested in shopping, aside from the Grand Bazaar, there is the Spice Bazaar and many modern shopping malls, as well as individual unique Turkish stores.
A cruise along the Bosphorus Strait is a must – to enjoy the unique experience of seeing Europe on one side and Asia on the other, with some magnificent buildings and architecture on both sides.
Finally, Istanbul also provides a gastronomic delight to its visitors who can choose to sample some street food, or dine in some exclusive restaurants. Food is a passion in this country! And for those coffee-addicts, Turkish coffee may become your new favorite coffee!
Malaysia – Kuala Lumpur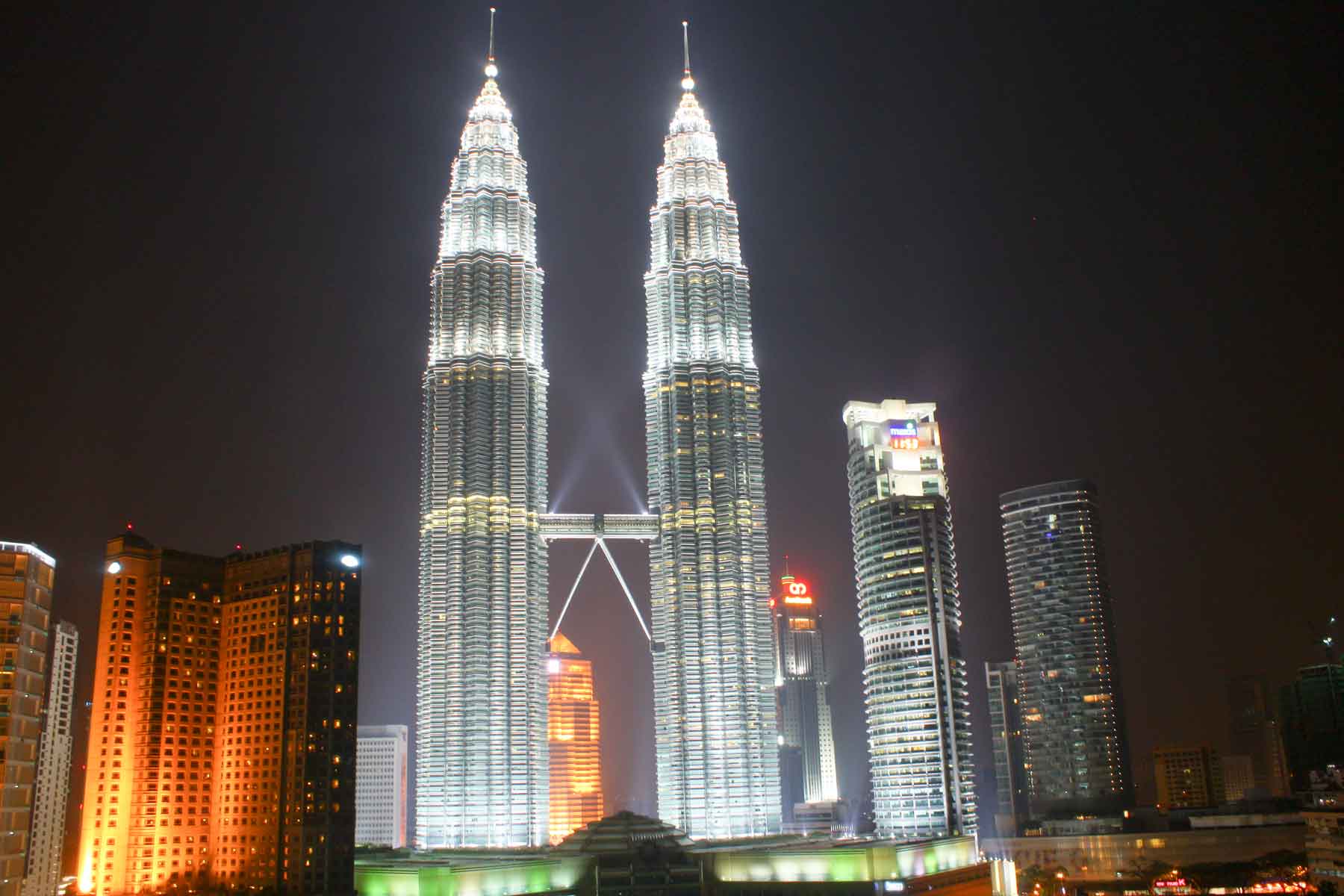 Photo credit: Petronas Towers, Kuala Lumpur via photopin (license)
City of skyscrapers, multi-lane highways, shopping mecca and a food haven, Kuala Lumpur is a delightful, exciting city to visit. Malayans are famed for their warmth and hospitality, and ensure that visitors are warmly welcomed and enjoy themselves thoroughly.
Kuala Lumpur's skyline is dominated by the famous Petronas Towers and the Menara KL, but also features several older buildings. Mosques and temples can be found side-by-side sky-scrapers and street markets. Aside from visits to the Petronas Towers and Menara KL, other attractions include Chinatown, with a rich oriental history and culture and with seemingly everything under the sun available at a bargain-price. The Batu Caves, is a 400-year old limestone hill, housing a 100-year old temple. The Sunway Lagoon Theme Park, Aquaria KLCC and the KL Bird Park are also lovely to visit, especially for children.
Kuala Lumpur is a shopper's paradise with many of the region's largest malls offering everything from designer shops to the world's major department stores and home-grown Malaysian stores. Many shopping malls also have other attractions and entertainment complexes. There are also various street shops in the city that offer unique products. Visitors are absolutely spoilt for choice.
This city is also well-known for the thousands of restaurants it has that offer every food imaginable. From street food to fine dining, visitors can have a gastronomic feast at every meal time. Kuala Lumpur's night life is vibrant, with its innumerable bars and clubs giving people rhythms and beats to dance to, exotic cocktails and a lively ambiance, and its active night markets.
Thailand – Bangkok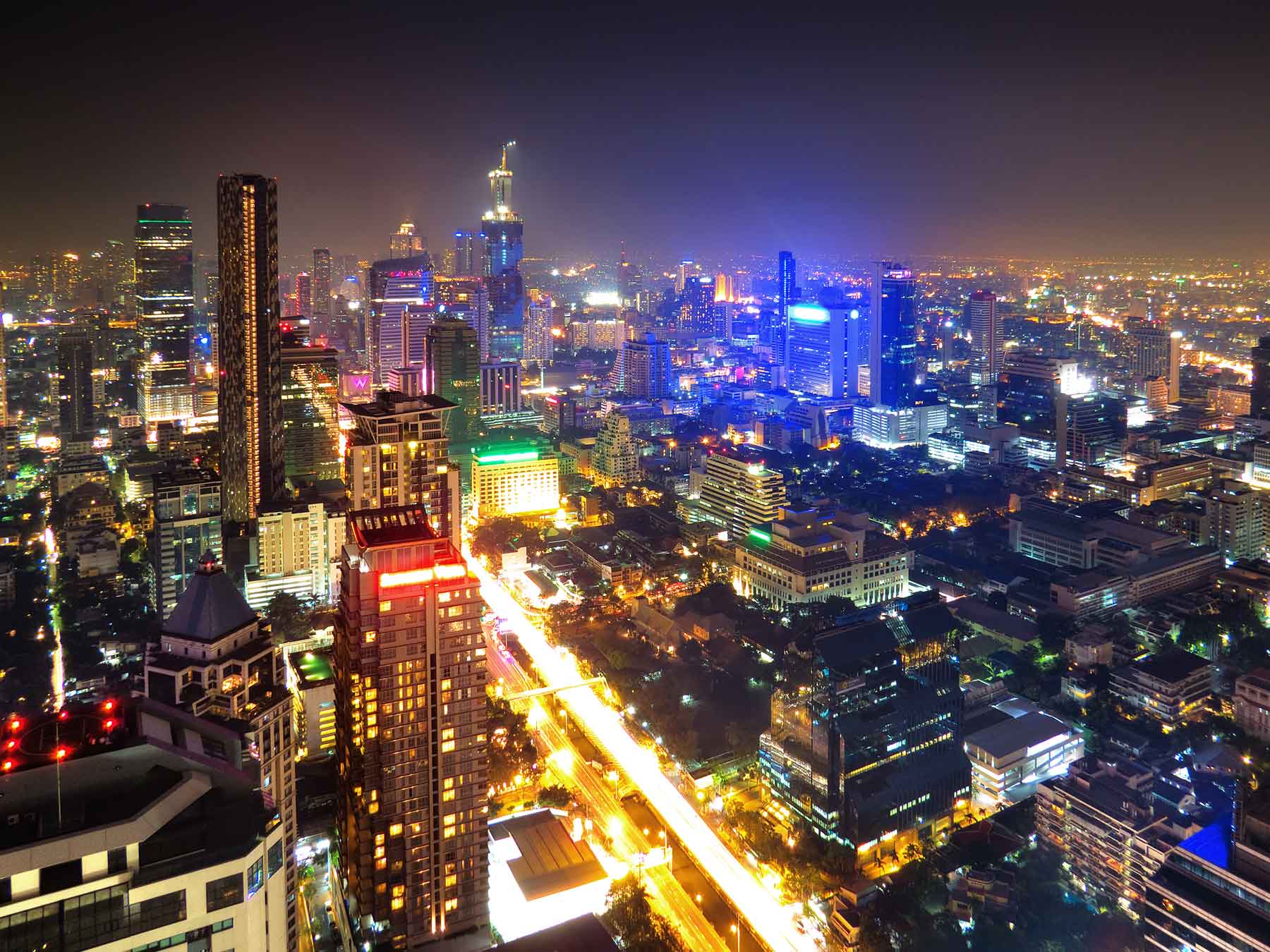 Photo credit: Bangkok Nights via photopin (license)
A city of contrasts and a city of extremes, Bangkok, City of Angels, is a city with a rich, colourful character, with its glittering temples, magnificent palaces, the winding Chao Phraya River, bustling streets and markets, renowned nightlife and delicious food. An incredible mélange of the old and new, Bangkok makes for a richly satisfying experience. Food, whether it is local food and noodles sampled on the streets or haute cuisine in exclusive restaurants, is amazingly flavourful and a sheer indulgence.
Bangkok contains so many attractions that any visitor is hard pressed to choose what to do. Amongst the innumerable temples and palaces, the most renowned are the Wat Arun with its soaring golden spires, Wat Pho, which houses the famous Reclining Buddha and the Grand Palace and Wat Prakeaw, in which the Emerald Buddha is enshrined. The impressive architecture of the temples and palaces leave many a visitor awe-struck.
The Floating Markets of Bangkok offer the visitor everything from fresh fruit and vegetables to locally cooked food, all of which can be washed down with fresh coconut water.
Float along the Chao Phraya River in a water taxi and enjoy the scenic views of Bangkok.
Probably few cities in the world can compare with Bangkok with regard to the diversity and volume of merchandise available for purchase. Glitzy modern shopping malls that also offer varied entertainment, contain everything from designer brands to famous chain stores. But to enjoy and exhilarating day of shopping, a visit to the famous Chatuchak Weekend Market has to be made.
Finally, a visit to Bangkok would be incomplete without experiencing its pulsating nightlife. With many swanky bars and clubs, rooftop bars to enjoy sundowners and cocktails late into the night, cabarets and red-light districts, and late night-shopping, the choices available to visitors are endless.
China – Shanghai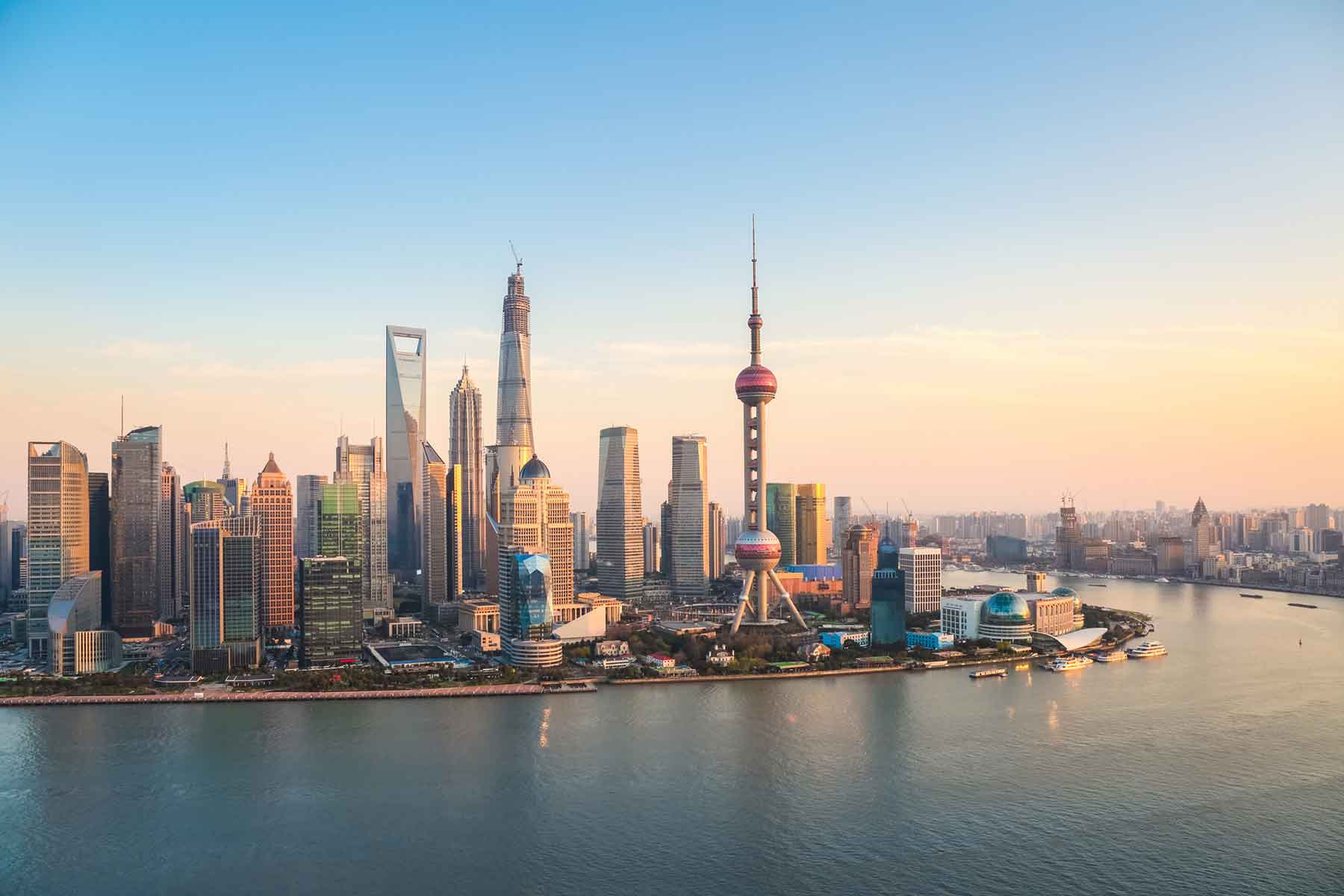 Probably the most important city in East China, Shanghai is a financial and cultural centre, where the modern and traditional, western ideas and eastern traditions blend together and give this city its unique character. Offering many international cuisines and Chinese food from different parts of China, visitors are spoilt for choice and are guaranteed to lick their lips in appreciation after every meal.
A city that offers plenty in terms of things to do and places to visit, Shanghai promises to enthrall all its visitors.
The Bund is the renowned waterfront district and cultural section of Shanghai, containing some of the most exclusive restaurants, hotels and boutiques.
Enjoy a night cruise along the Huangpu River, and see the dazzling skyscrapers lit up in coloured lights at night, alongside some of the more ancient buildings and the Bund, also lit up at night.
Visit the Shanghai Museum for a walk down the pages of Chinese history and the Jade Buddha Temple, where once can view the 1.9m tall Buddha crafted from pure jade.
A veritable Shoppers' Paradise, Shanghai seems to have everything one could possibly wish to buy. For visitors, a visit to Nanjing Road is a must. There are many shopping malls as well as various shopping districts, giving shoppers that thrilling feeling of collapsing from exhaustion after a hectic day of shopping.
Shanghai's nightlife offers diverse entertainment, with some amazing acrobatic shows, glamorous bars and restaurants and posh nightclubs.
Shanghai is a city that promises to be simultaneously exhilarating and exhausting for its visitors, and definitely a memorable experience.
Egypt - Cairo
A vibrant, exotic city where the ancient and the modern rub shoulders, Cairo is a bustling city and an experience beyond-compare. With centuries of history, from the days of Ancient Egypt, the city has been influenced by several cultures, lending it a character all its own. Cairo has some that enrapture its visitors. Modern entertainments such as cinemas, theatres and shopping malls do ensure visitors are in touch with present day attractions, but it is the ancient that truly calls to the heart in this city. Whether it is a promenade along the River Nile or the chaos of the medieval markets, or the incredible Pharaoic, Coptic and Islamic monuments found across the city, visitors to Cairo find themselves stepping back in time and enraptured along the way.
And for the piece de resistance, there is always the majestic sight of the Pyramids of Giza looming over the City, and the Sphinx, standing guard over this city, that take visitors breath away as they step into another time. For those with an insatiable curiosity about the ancients and for those on a spiritual quest, Cairo will certainly take you on an unmatched voyage of discovery.
India – Delhi, Mumbai, Chennai, Kolkata, Bangalore ...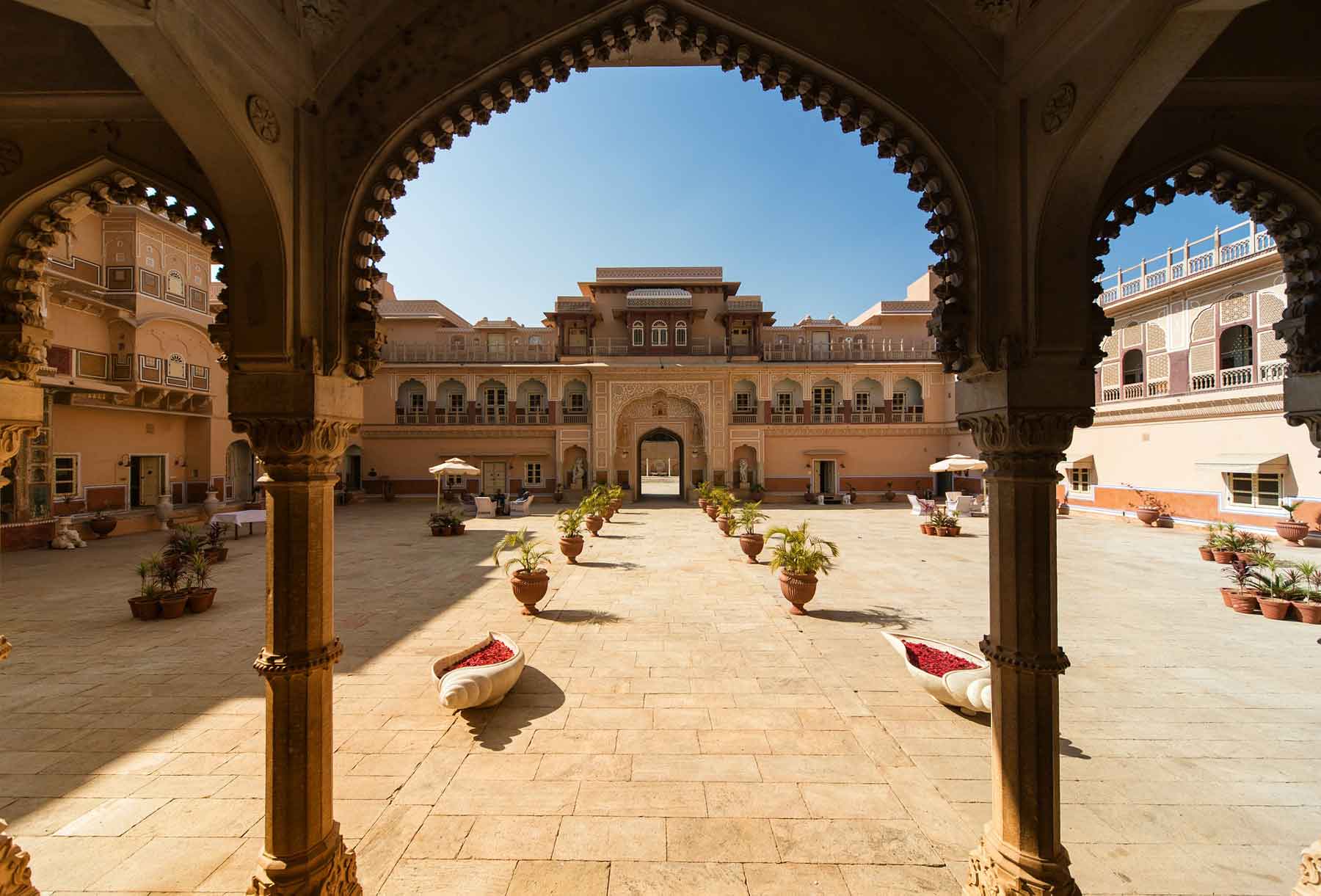 India's cities have become attractive destinations for both sight-seeing and shopping. The cities offer a host of attractions, including historical landmarks, an unbelievable array of mouth-watering food, from street food to exclusive fine dining and the entire spectrum of hotels, from budget accommodation to luxury hotels. A mecca for shoppers, these cities offer everything to whet and satiate the appetites of the most ardent shopper. From shops on the street selling interesting, unusual items that can be bought for a bargain to modern shopping malls housing major global high-street stores, to discreet studios of high-end designers. Whether it is clothes, jewellery, accessories, electronics, household items, food, the sheer variety available takes ones breath away.