Safari Tours & Packages - Experiences that Will Take Your Breath Away
Kenya, Tanzania, and Uganda are home to some of the most spectacular safari experiences in the world. We arrange safari tour packages for thousands of tourists every year. Below are some of the best and most popular safari destinations.
Kenya – Maasai Mara National Reserve
The ultimate Safari experience – the Maasai Mara National Reserve in South-west Kenya together with the Serengeti National Park in Tanzania forms what is probably the world's biggest wildlife viewing safari destination.
The Mara derives its name from the Maasai word 'Maa' which means spotted – the perfect description for the glorious, endless rolling savannah plains that are dotted with clumps of acacia trees and intersected by the Talek and Mara Rivers.
The Mara is famous the world-over for its extraordinary populations of the Big Cats and the Great Migration of wildebeest, zebra and Thomson's Gazelles. Add to this the diverse array of other animals such as eland, topi, gazelles, giraffes, rhinos, hippos and elephants, not to mention the incredibly diverse bird-life, and a range of places to stay in, from rustic lodges to luxury tented camps and campsites, and one has the perfect safari destination.
Let us be the Catalyst to the Safari of your dreams!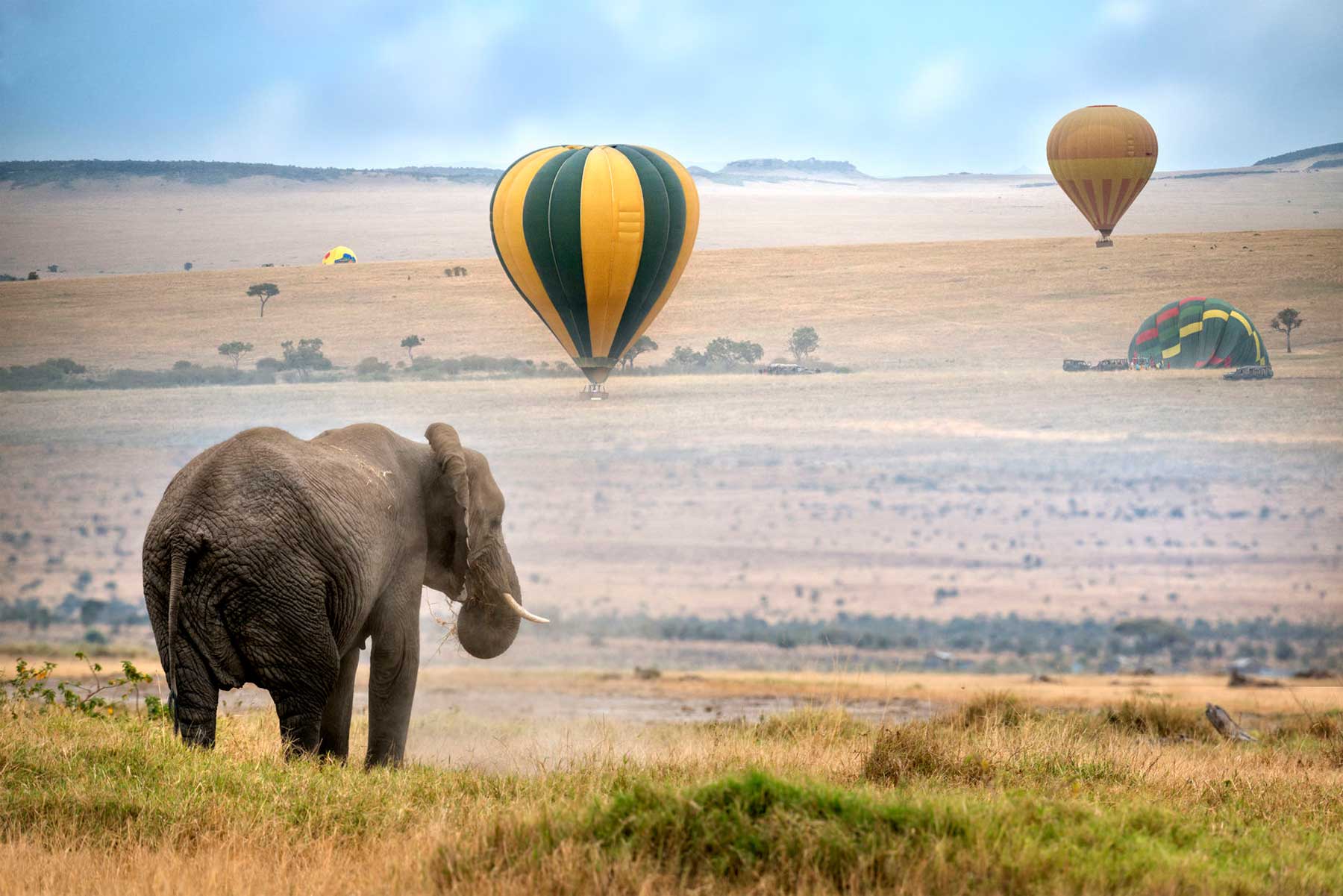 Kenya – Amboseli National Park
With the snow-capped peaks of Mt. Kilimanjaro as a glorious backdrop, and elephants galore having free reign of this national park, the Amboseli National Park is indeed the perfect vacation for those in need of relaxation and for elephant-lovers.
Generally an arid area, there is nevertheless an oasis of swamps that has offered the perfect support for an exceptional variety of birdlife (waterbirds, kingfishers, pelicans, etc) and animals such as elephants, lions, cheetahs, cape buffalo, impala, wildebeest, zebra, giraffe, and many more to thrive in this eco-system. There are several lodges and campsites in the national park.
Amboseli's greatest attraction is that it is rated as the best place in Africa to view free-ranging elephants and spectacular views of Mt. Kilimanjaro.
Let us be the Catalyst to this unique Safari experience.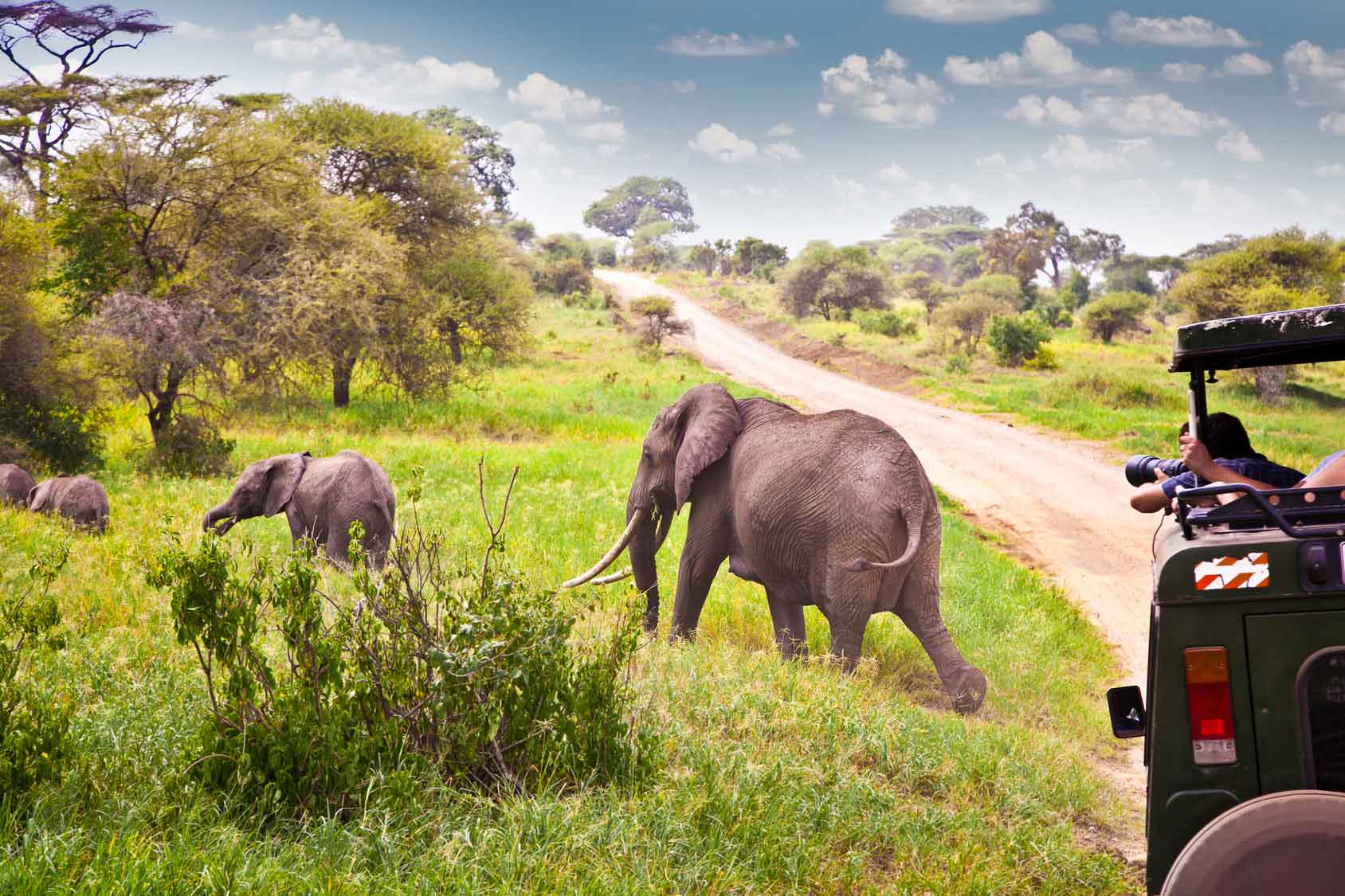 Kenya - Sweet Waters Tented Camp
A different luxurious Safari – a sheltered sanctuary around a waterhole in the private Ol Pajeta Conservancy which has one of the highest wildlife-to-area ratio in Kenya, Sweet Waters Tented Camp offers an lovely luxurious safari experience.
Home to all of the Big Five (elephant, rhino, buffalo, leopard and lion), it also has a chimpanzee sanctuary and is the largest black rhino sanctuary in East Africa. The animals congregating at the waterhole offers visitors some spectacular wildlife watching opportunities from every part of the Camp. With additional aspects such as guided nature walks and bird-watching, this is a Safari that is in a class of its own.
Let us be the Catalyst to your unusual, classy wildlife experience in Kenya.

Tanzania – Serengeti National Park
The name 'Serengeti' is derived from the Maasai language, in particular the word, 'Siringitu', meaning 'the place where the land moves on forever'. Endless plains are what confront the human eye, dotted with acacia woodlands and riverine forests, with these varied habitats hosting an incredibly diverse range of birds and animals.
The Serengeti is a world heritage site, rated among the top 10 natural wonders of the world and is Tanzania's oldest and most popular national park. Famous for its annual migration of mostly wildebeest, accompanied by zebras and Thomson's gazelles, the Serengeti is also famous for the prides of lions it has, the herds of elephants and giraffes, amongst an incredibly wide range of birds, insects and other creatures.
With the option of lodges, tented camps and campsites, visitors can prepare themselves for a spectacular safari experience. Let us be the Catalyst to your Safari in the Serengeti.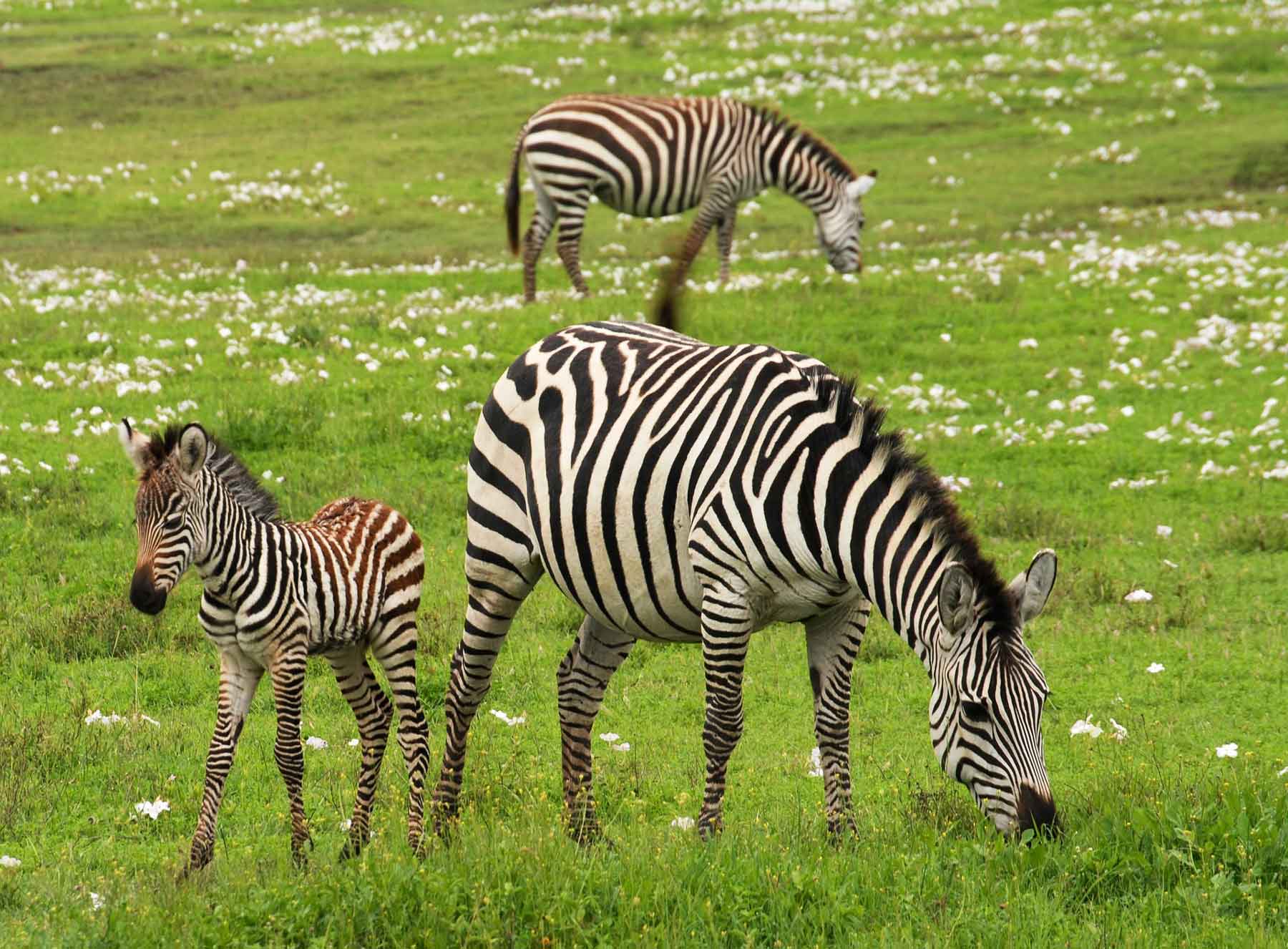 Tanzania – Ngorongoro Crater
A part of the Serengeti ecosystem, and a UNESCO World Heritage Site, the Ngorongoro Crater is the world's largest inactive, unfilled and intact caldera, about 20kms across, 600metres deep and 300 sq. kms in area. With vegetation ranging from lush grasslands, to savannah plains, the Ngorongoro Crater is home to a rich diversity of birds and animals. The wildebeest and zebras on their famous annual migration also pass through Ngorongoro. The Ngorongoro Conservancy Area ('NCA') also has some lakes where a large bird population can be seen. The NCA is also home to the Olduvai Gorge, considered the cradle of civilization, as this is where some of the earliest known specimens of human beings have been found.
Ngorongoro boasts some fantastic luxury lodges on the crater rim as well as several campsites, from which wildlife can be observed in their natural habitat – truly an experience not to be missed!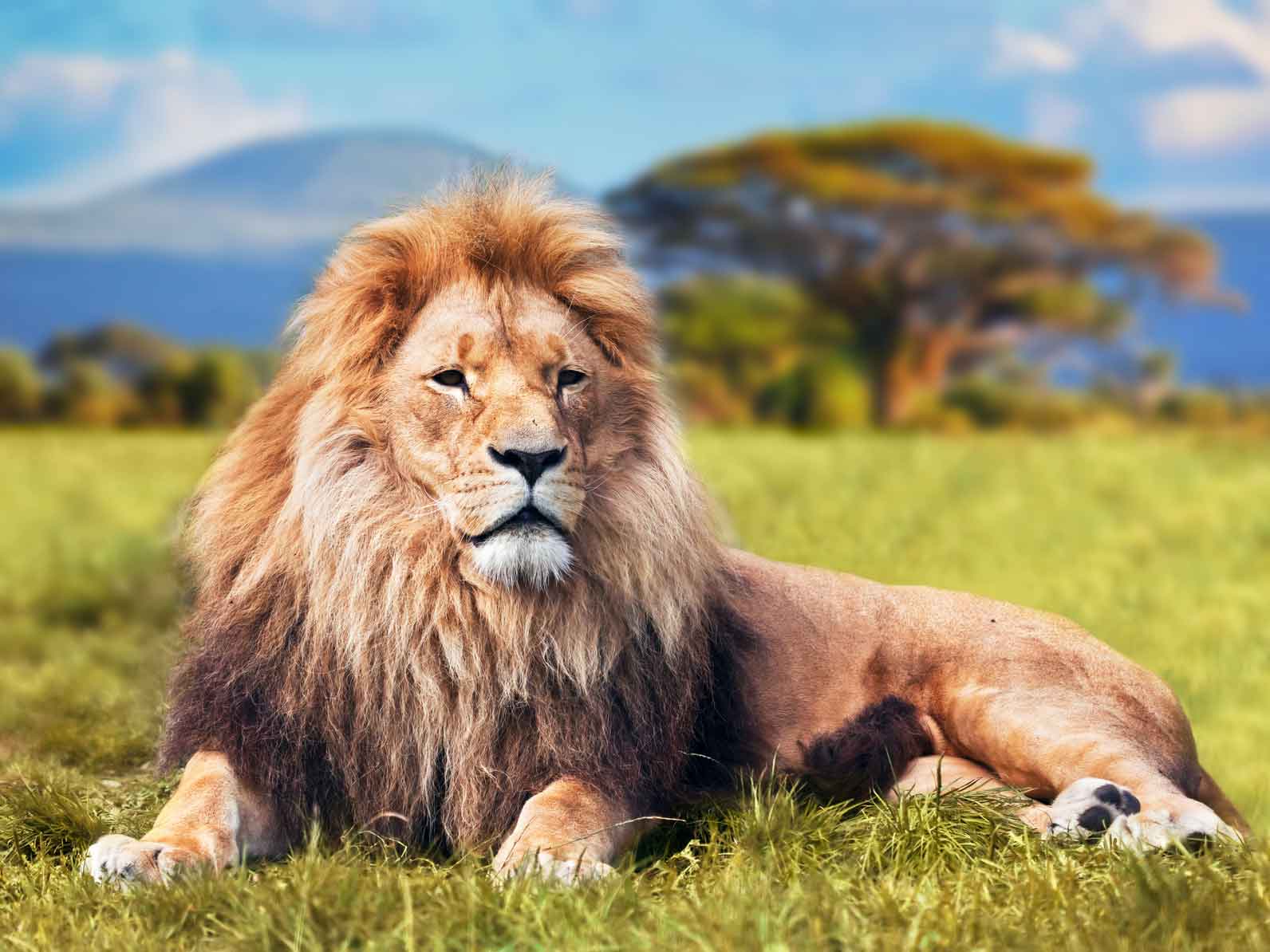 Tanzania – Mt. Kilimanjaro National Park
Mt. Kilimanjaro – the majestic mountain that sits in glorious isolation amidst the savannah plains of Tanzania, is also host to a wide range of flora and fauna. The mountain has 5 vegetation zones, sub-montane agroforest, a montane forest belt, sub-alpine moorland and alpine bogs and desert.
Kilimanjaro National Park is near the town of Moshi in Tanzania and includes the whole of Mount Kilimanjaro above the tree line and the surrounding montane forest belt above 1,820 metres. It covers and area of 1,688 square kilometers. The Park was declared a World Heritage Site by UNESCO in 1987. The Park is host to a variety of animals, including Elephants, Cape Buffalo, Leopards, the black & white Colobus Monkeys, Blue Monkeys, Bushbucks, other primates, bats and a varied birdlife.
While climbing Mt. Kilimanjaro is the aim of most visitors to this area, visiting the National Park is a great experience too.
Let us be the Catalyst to your all-round Kilimanjaro experience.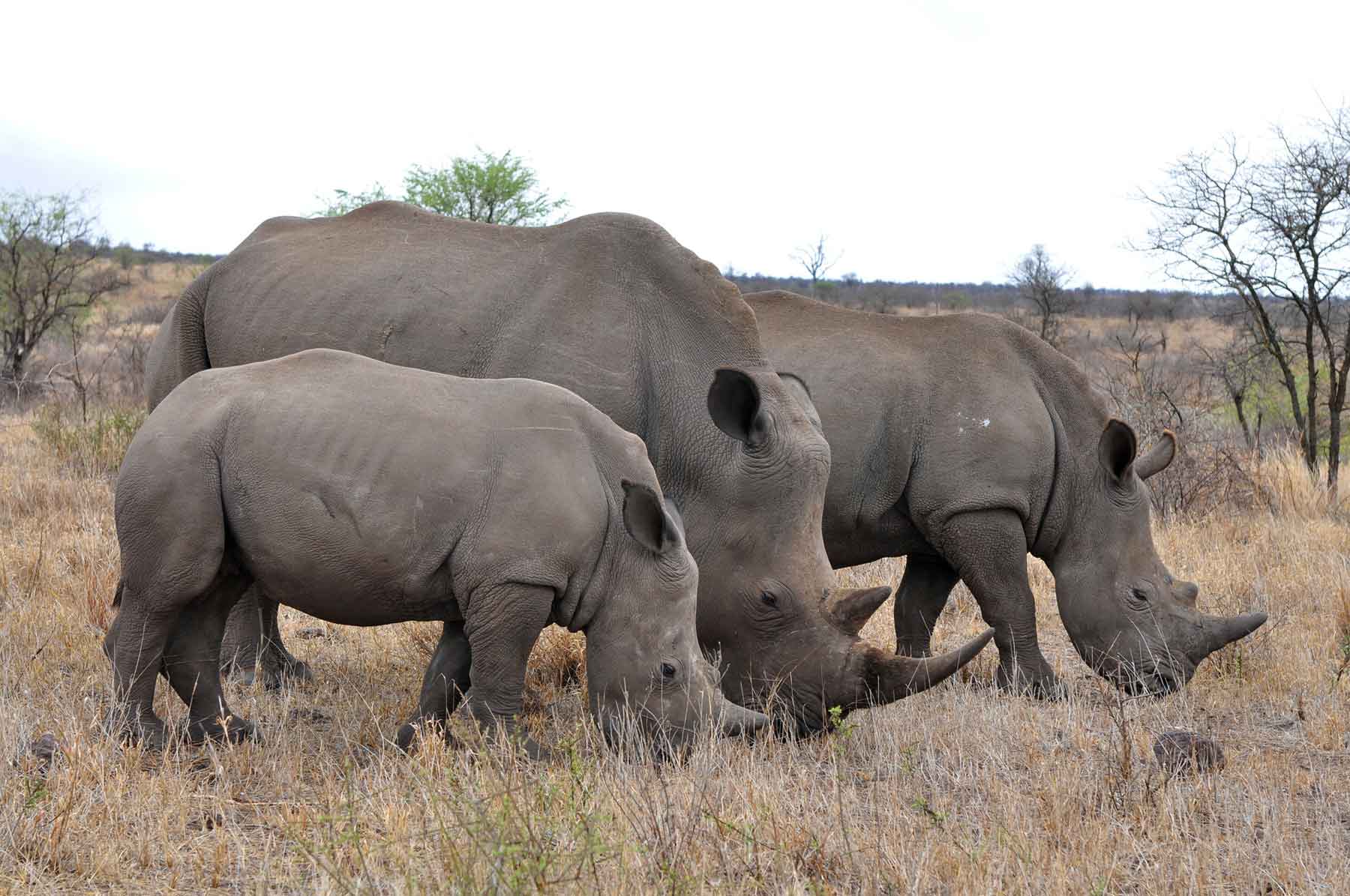 Uganda - Gorilla trekking
Uganda, known as the Pearl of Africa, is one of only 3 countries that is home to the magnificent Mountain Gorilla, sadly, a Critically Endangered species. As part of the conservation efforts, the numbers of visitors per day allowed to 'visit with' a Gorilla family are limited.
While Mountain Gorillas are massive, powerfully strong primates, they are generally gentle and shy creatures. They are also social creatures and tend to stay in groups, led by a dominant male, which is a Silverback. Coming face-to-face with a gorilla and having a chance to observe a family in action in its natural setting, makes for an unforgettable experience. With armed and trained guides escorting you, a trek through the forests and wilderness of Bwindi Impenetrable National Park is itself an incredible experience, only to be crowned with the opportunity of spending time observing the Mountain Gorillas.
A reasonable level of physical fitness is required in order to undertake this trek, but every moment of the tough trek will be worth it once the mountain gorillas are sighted!
Let us be the Catalyst to your Gorilla-trekking safari – a once-in-a-lifetime experience!!