Travel Tips for Africa
Visiting foreign countries is exciting and its best to be prepared when traveling to ensure the best experience. The following are some simple travel trips to get the best our of your visit to Africa.
Have Fun
Pack Light
Packing light is probably the biggest contribution you can make to happy travels. Less to lug around and less to worry about makes for an enjoyable journey. For some great ideas on packing light, read some tips from lonely planet, Fodor's Travel and Packsmith.
Interact with the locals
Talk and interact with locals. They will know a lot more about the area and can recommend sights and attractions that will be of interest as well as advising you on which places to avoid and how to stay safe.
Bring cheap pens to distribute to locals.
If you have some additional space, bring a bunch of cheap pens. Hand them out to people and children. It will make them extremely happy and are highly appreciated.
Payment Types
Most outlets accept cash, Visa and Mastercard. American Express, Discover and Diners Club are not as widely accepted. Most outlets (including Hotels and Banks) do not honour American Express Travellers Cheques. USD notes issued earlier than year 2003 are not accepted.
Shopping
Bargain
As a tourist in Africa, anything you buy from the markets will be quoted to you at 4 times or more than the actual price. Always bargain hard and strong for the best possible price. Aim for 25% of the initial price quoted to you.
Mosquitos
Insect repellant
Carry mosquito and insect repellant sprays with you. Use mosquito nets wherever they are available. Mosquitos are very common in Africa and risk of malaria is quite prevalent.
Anti malarials
Most places in Africa have some risk of contracting malaria. As soon as you know of you travel plans, visit your local GP and seek advice on what antimalarial treatment you should take. Ensure you finish the dosage prescribed to you by your doctor. Taking antimalarial medication can reduce your risk of contracting malaria by about 90%. Do not take antimalarials on your own as the type of medication prescribed will vary based on your medical history. You can gain more information on malaria prevention and antimalarial medication here.
Clothing
Bring a hat
The African sun is intense and a hat will go a long way in keeping you cool. Bring along some sunglasses too.
Bring a scarf and/or a sarong for the ladies
Scarves and sarongs are one of the most versatile pieces of clothing. Use it as a blanket, shawl, towel, bag, privacy wall, sunshade, beach mat, curtain, eye mask, bed sheet, sling, bandage, rope, table cloth, apron, and many more. Read more about the various uses of sarongs here.
Bring light clothing
Most places in Africa are hot. Bring light and loose clothing for the day time.
Waterproof and Warm jacket
Although in most areas the days are hot, the nights can turn quite chilly. Bring along a waterproof and warm jacket to keep you warm at night.
Bring flip flops or sandals
Boots and shoes can get hot and cumbersome in the heat. Flip flops and sandals will go a long way in keeping you cool and comfortable.
Microfiber towel
Microfiber towels absorb water effectively and are quick dry so serve as the perfect towel for traveling.
Equipment & Technology
Electrical Outlets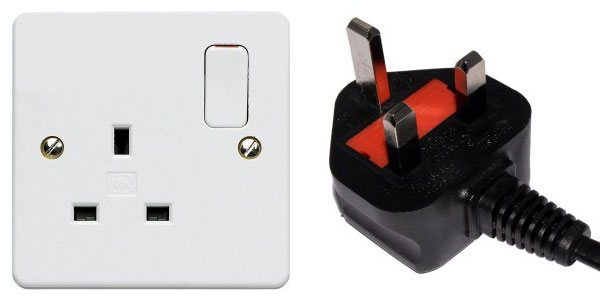 Electrical outlets operate at 215 - 230 Volts, 50 Cycles AC. Type G, 3 square pin plug outlets are the main power source. If you are bringing electrical appliances, ensure that it can operate at 215 - 230 Volts. Bring an international plug that can adapt to the Type G electrical outlet. If your appliances are of the 110V rating such as those in North America, you will need a voltage converter or transformer to ensure the higher voltage doesn't damage your devices.
USB security
When using internet cafés and other computers, be careful when sharing information on USB drives as contracting computer viruses are very easy.
Light Cameras
Bring a small light waterproof camera instead of the large DSLRs unless you're an avid photographer looking to take professional grade photographs. These days, high end smartphones have very good camera quality and are sufficient for taking photos for the casual photographer.
Buy a local SIM
Bring an unlocked phone and buy a local SIM for easy communication. SIMs can be obtained immediately at various outlets for as little as $1 USD.
Books / eReader
Bring an e-reader or paperbacks to keep yourself occupied while traveling or while relaxing on the beach.
Health
Pain Medication
Carry pain relievers such as panadol, tylenol, aspirin, etc.
Vaccinations (Yellow Fever, Polio)
Ensure that you get the correct vaccinations before coming to Africa. Each country has different requirements, so please check which ones are needed and take them a few days before your travel.
Sunscreen
Bring sunscreen with high SPF ratings to protect yourself against the harsh African sun.
Lotion / Vaseline / Lip balm
The sun can be harsh on your skin and can also dry it very fast. Bring some lip balm, lotion, etc to keep your skin hydrated and protected.
First Aid kit
Carry a small first aid kit. It will be very useful in rural areas that are not close to any medical facilities.
Security
Don't wear expensive jewelry
Wear minimum jewelry, even avoiding watches etc when possible. The less jewelry you wear, the less you will attract the attention of thugs and thieves.
Digital copies of passports, visa, and id, travel documents
Ensure you have electronic copies of your passport, visa, ID, and other important travel documents. Incase you lose your originals, it will be easier to obtain replacements. Photocopies of your passport are also safer to carry around, so make a couple to put in your wallet or purse.
Store money in different places
Store your money in different pockets, purse compartments etc. Remember how much is in each place. It may be safer and may ensure that you are not completely stranded if you are a victim of theft.
Carry a flashlight
Carry a small flashlight. Electricity supply is not very consistent and flash lights will help you navigate the darkness. A small LED flashlight such as those in keychains are useful, small and light.
Watch belongings
Keep a close watch on your belongings wherever you are. Pickpockets and thieves need a very small opportunity especially in very crowded areas to snatch your belongings, so stay vigilant at all times.
Carry wallets in front pockets
Carry your wallets, money, documents, and other valuables in your front pocket, especially in crowded areas. If possible, even carry your backpack on your front if you're in a crowded area.
Hygiene
Purell
Water supply is not consistent in remote areas so carry some purell to clean your hands in such situations.
Tissues/ toilet paper
Lavatories may not be well stocked so carry some tissues/toilet paper to be on the safe side.